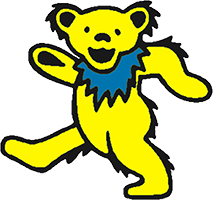 Smash Studios A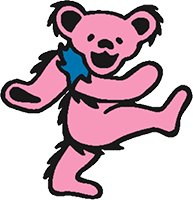 8/30/2001
Our first foray into Smash Studios worked nicely with an abbreviated lineup.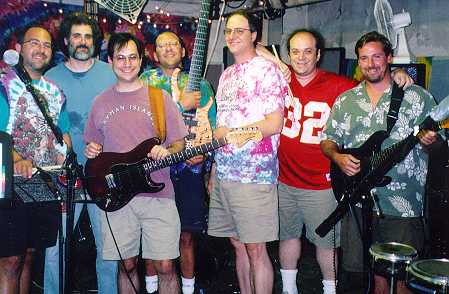 It was our first night to try out the new Smash Studios on 36th Street. There were good points to the place and a bad point or two but overall a Smashing night that give Caroll's a run, especially for the money. At $140 an night, it's a Smashing bargain which really helps when not everyone is available. Andy was with his parent, Kevin and Banjo were on vacations, so it just left Larry and I, Rich, Scott and Dave on Bass. Ken hung out for a few songs and then boogied. He had a Seals and Croftamania Broadway show to participate in.

Smash was nice place, good PA, good sounding room, no Fender amps, a beer vending machine, a fire escape that hampers but permits your styling and a parrot that doesn't shut up. Let's see how often they can accommodate us with two drums set and let's see how it feels.

'Till we Freak again. Scott, email me so photos to post.