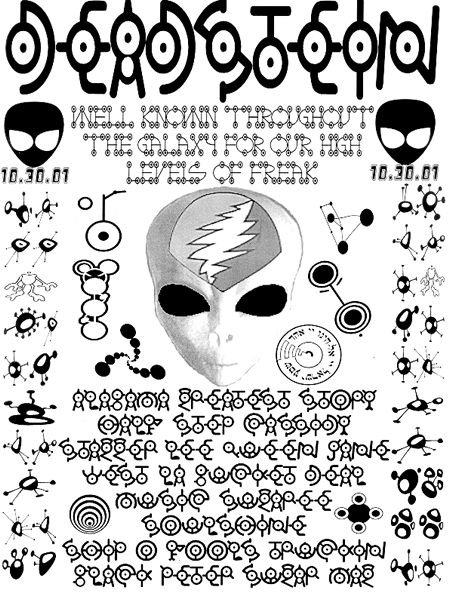 Tonight marked the long awaited return of Larry Brent and he had to hold up his end of the bargain by singing all the songs and by the Truckin he had no voice left. We had no Tom Banjo and no Dave and therefore, it was ironic that Larry lost his voice because I never heard us play softer. Kev was right in a pocket with a new SWR amp and Scott was the lone drummer. It seemed weird how soft it was at times. Pretty cool and comfortable.

We had one guest for the night which was Lee J. who happen to video us for the entire evening. I'm sure he did a good job of it as he put a lot of effort into it coupled with his years of experience. In addition, he handed out some mpeg's of some of video material he had in his vault, which I'm eager to check out.

We played some pretty good music, a long Bucket. A Music, Sugaree Music that I forgot about. I'm Sorry about that Chief. We did the entire setlist plus one. It was really cold in the room. We didn't pay as of yet to play. I assume it's on Tom Banjo's tab. Finally, there was no audio taping for I was late in getting there due to MCMUA work.

Yanks get back in the World Series by winning 2-1, oh well and Michael Jordan made his NBA comeback by being beaten the Knicks in the season opener. Meanwhile, the world around us continues to crumble in the epic battle of good vs. evil and good is still trying to get off the mat to fight.
Till next week.