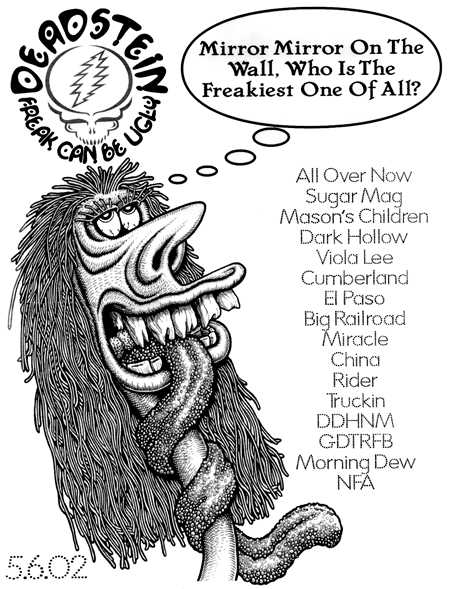 Once again in the cool Smash Studio A on 36th Street. Rich couldn't make it so I asked Bill Siegel of Carpetsteen and Everlounge fame to sit in on the piano. It was nice to get his tickling of the keys into the room along with some of his background vocals. Thanks for sitting in Bill, I glad it worked out.

It was another taping night. This week went smoothly as I consolidated some equipment, used multiple inserts on the board and was able to leave my Mackie mixer at home. I assume the tape worked and I'll get to it within the year. These things just take so much time it's unbelievable. Most of the music warrants it.

There were some good moments and some fair ones. I liked our second set as we hit the five songs in it pretty well including a big Death and a big Morning Dew. I was going for the early 70's type of setlist and these were just some staples from the great era. I think only the Sugar Mag and Mason's were real bad and the Cumberland was just weak . Other than those, most were good. Andy and I switched off on the China Cat guitar parts which was cool. The Halfstep Bill sang on the side as we halfass with no drums but it had a pretty big jam in the end. In addition, Dave played guitar and Andy played drums during the Come Together. All in good fun, and isn't that what it is all about?

Till next Tuesday when we will have not Brotman and no Trister. I can wait.