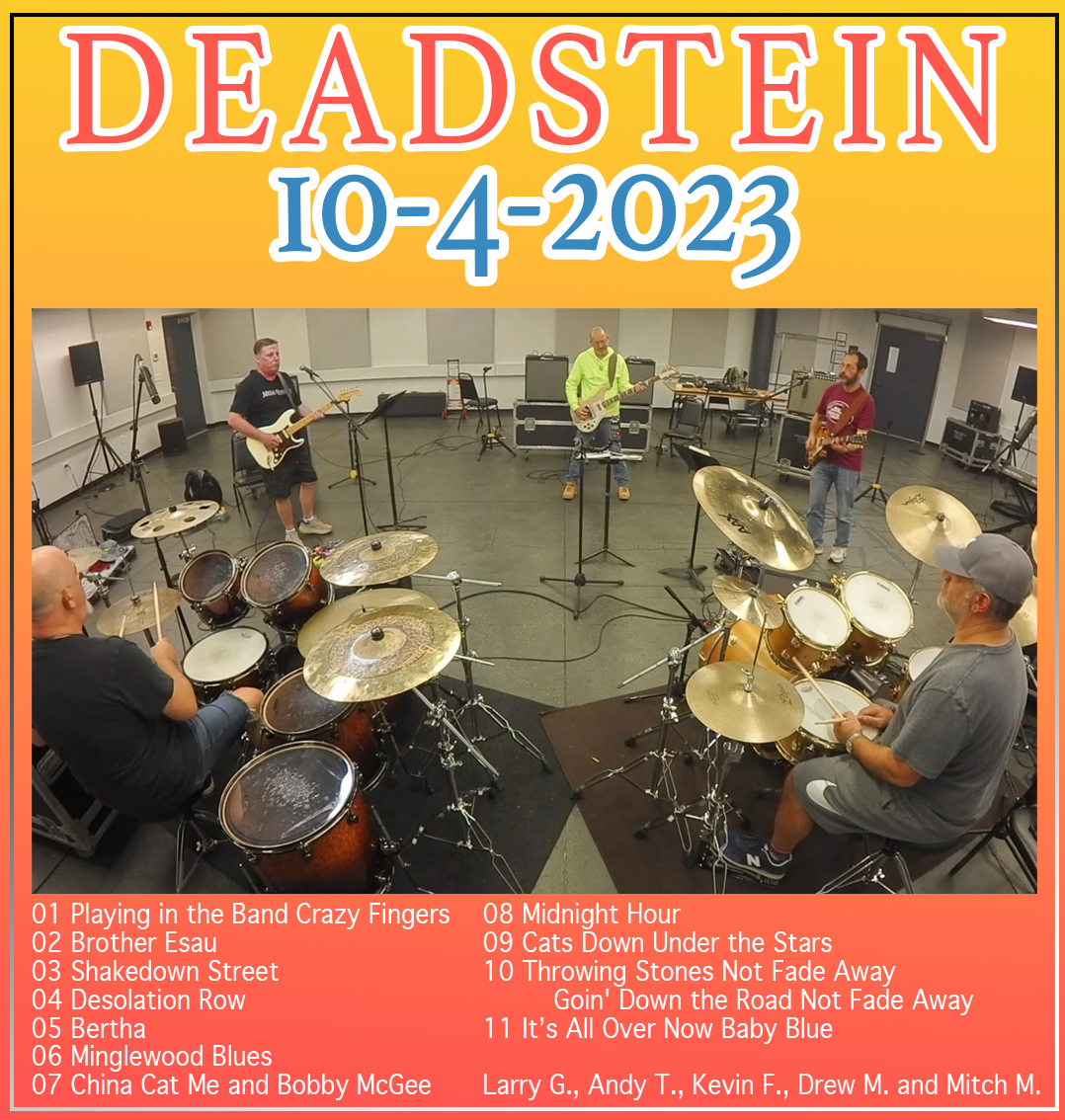 With Rich playing at Ethyl's this week and we were without keyboards. What we did have were Drew and Mitch on the drums and Andy was there for set one leaving just Kevin and I on the stringed instruments for the second set.
The jam started out strong and continued with strength throughout the night. A Playing in the Band opener always helps to get things off on the right foot. Drew had his cow bell sound for the Esau and it was good. He and Mitch gelled nicely through the night. The Shakedown was much better than the last time this combination played it when it was a dud. This one was more meaningful. We Played Minglewood last week but neither Drew, Mitch or Andy were there for it so I think we were well primed to give it a good go. I throw everyone for a loop following the pretty good China Cat and went into a Bobby McGee instead of the typical I Know You Rider. A bold decision which required a few measured to get our foundation, but at the quick pace, the songs played and moved well and was at least as good as any I Know You Rider We Were about the play. Whatever it was, it sent Andy to the door.
With just the four of us for the second set, I surprised everyone with a Midnight Hour, no one seemed to excited but the song was a success and a lot of fun to jam on. Mitch called for the following Cats which was also pretty good for the unit which we were. One of the drummers was yearning a Throwing Stones for some reason so we gave it to him with the rest of the meals and it was quite fulfilling. A Baby Blue was a fitting closing because it was all over. Not a lot of songs but the music definitely satiated our musical desires for those few hours.
Freak Out!