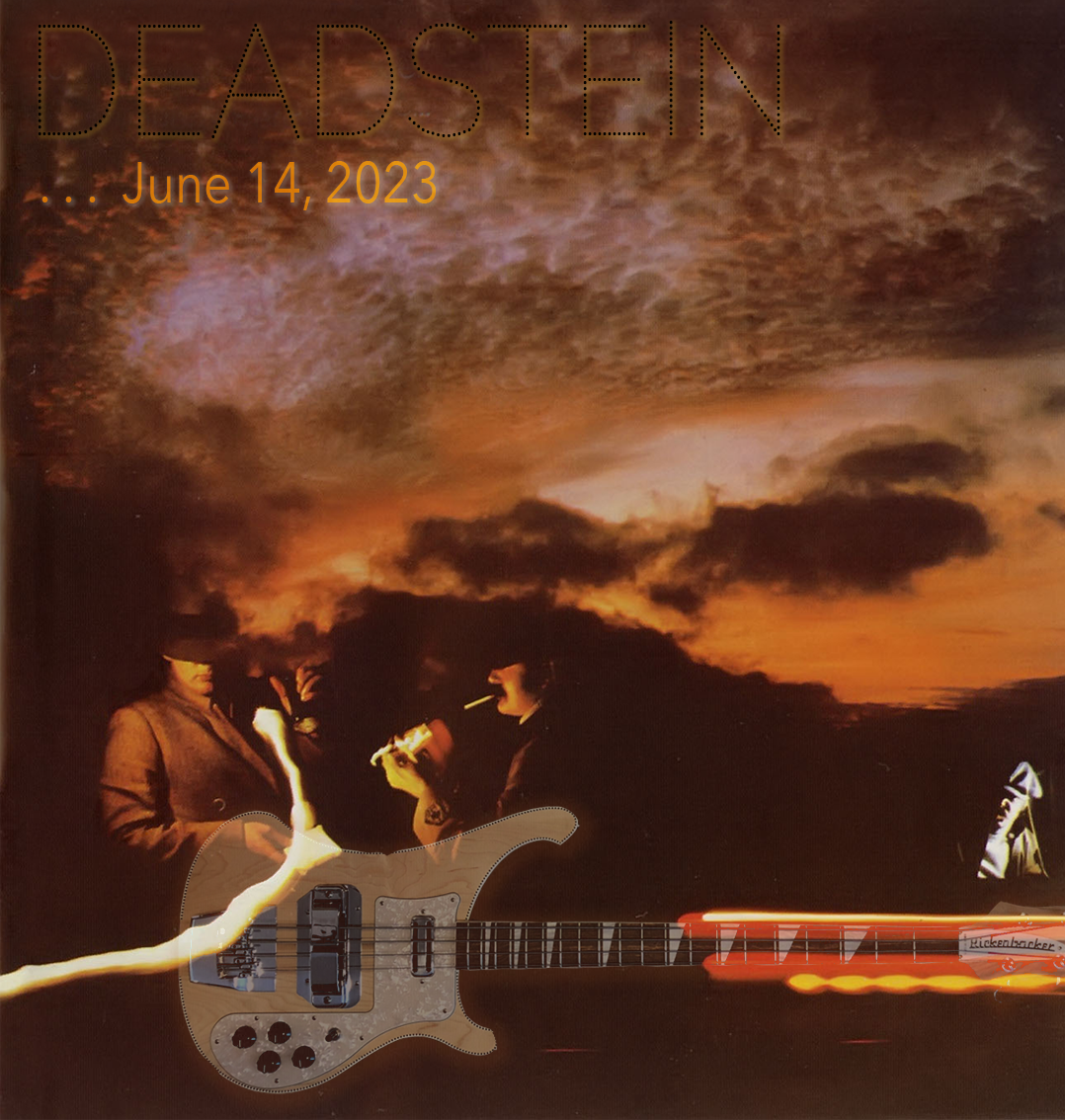 After missing a week of jamming, Lee, Kevin and I got together with a new beginning. I just unboxed 3 hours earlier a 335 clone type of guitar which I acquired delivered for just under $70. That's right, for $69 and change I had a new semi-hollow body to play. True it was manufactured by Monoprice and the model is Indio, but why is that any different from Gibson or Rickenbacker?
Kevin on the other hand just scored a new Maple 4003 Limited, pimped up Rickenbacker, which I happened to find for him at a local music store, The Music Den in Randolph, NJ. There thing was a beauty, with checkerboard binding and stereo output, splitting the pickups. I recorded a direct channel of each pickup and mixed them hard right and left in the recording to give a really clear and rich bass tone. That was great stuff.
Nothing goes that well for me as I am always looking over my shoulder for boogeymen to haunt my guitar when I only spend $70 on it. Therefore, when Kevin came proactively with a newly purchased vocal processing unit to pitch-correct in real time, it produced a freaky chorus sound in the room through my guitar amp. First time I plug in the guitar, I am already tracking down problems, and it was the processor. In an addition, the neck pickup volume knob was shorting our and only providing 2 positions, on and off. This didn't allow me to lower the gain into the pickup, as I usually do, making playing all night challenging with the new $70 guitar. The jam would cost me more than that guitar and I dared to ruin an expensive jam with that cheap guitar. In the end I struggled through it, but it didn't help an already challenging musical environment, with the three of us. Kevin was also playing with a new instrument so there was a lot going on. All in all, the tone of the recording is pretty good. The next morning I played with the suspect potentiometer and fixed and it works perfectly thereafter. Additionally, I put a nice set of heavier flat-sound things on it and it plays, feels and sounds great. All's looking up from the perspective of buying a new $70 guitar.
A nice turning of the corner, 4 strings for all and Freak Out!