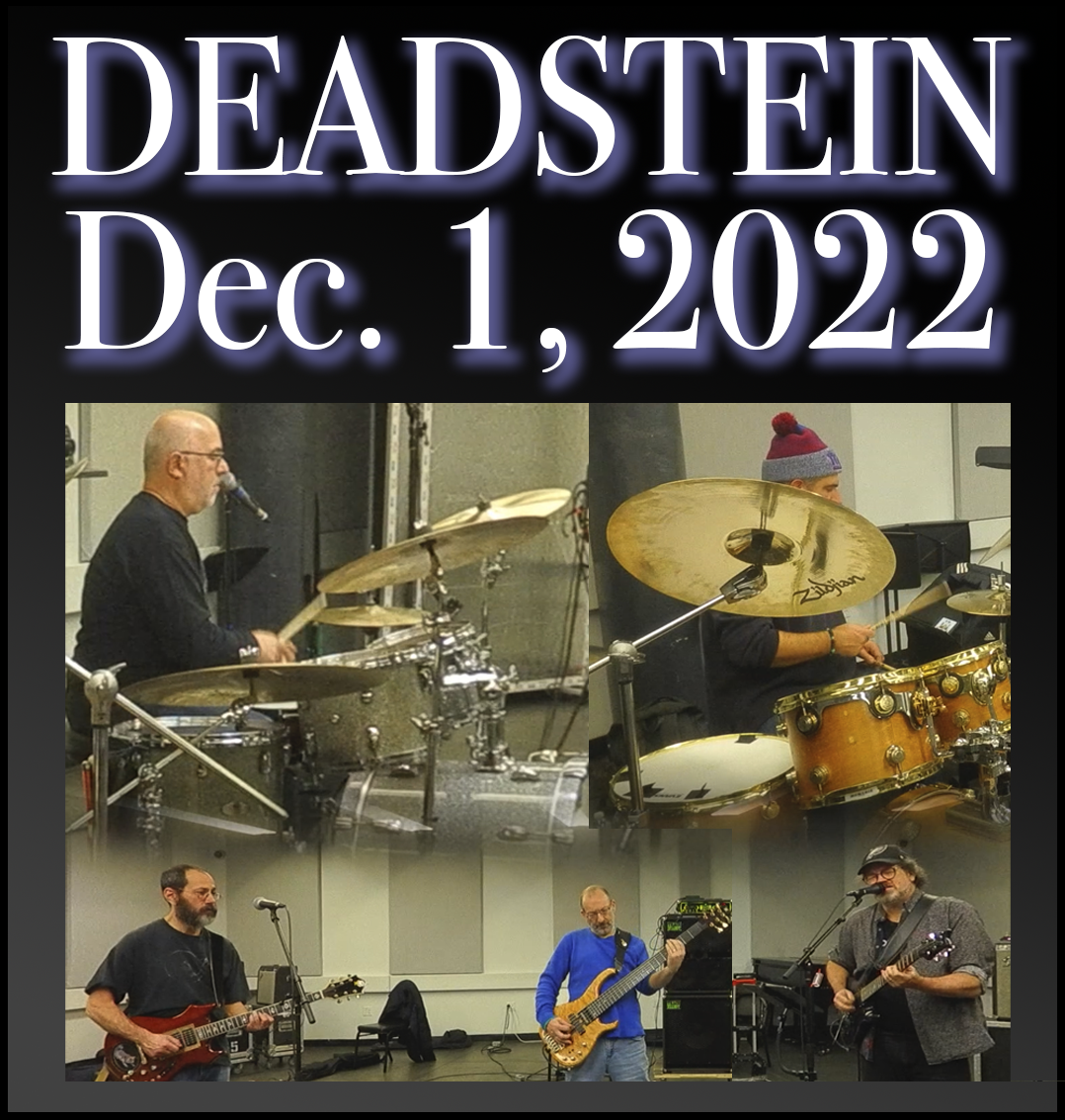 This week was just like last week in the Drew and Scott were on the drums drums, Kevin and I were were on our instruments and Colin, for the second week, joined us on lead guitar and most vocals. Andy, Rich and Rennie were at other obligations.
I was playing my Rags the Guitar this week in tribute to Rags the Dog who we sadly had to put to sleep a few days earlier. At 16 years old she was just too tired to go on. It was a tough year, 2022 for Larry and Kathy as we lost both our two dogs when we look back at it, Scraps in May and now Rags. Miss them both :-(
In the studio 3, the amps were all crapping out again resulting in me playing through a PA speaker using my UA Dream 65 amp sim. I switched to that after the 3rd song as it was probably the 4th amp I tried. Some of it was my fault for trying to use a balance guitar cable unbeknownst to me until after the new tech guy lined all of the broken amps up to go to NJ to have a going over. I think the trip to NJ will be good for them. Hopefully we have amps to play when we jam again next Monday night.
Freak Out!