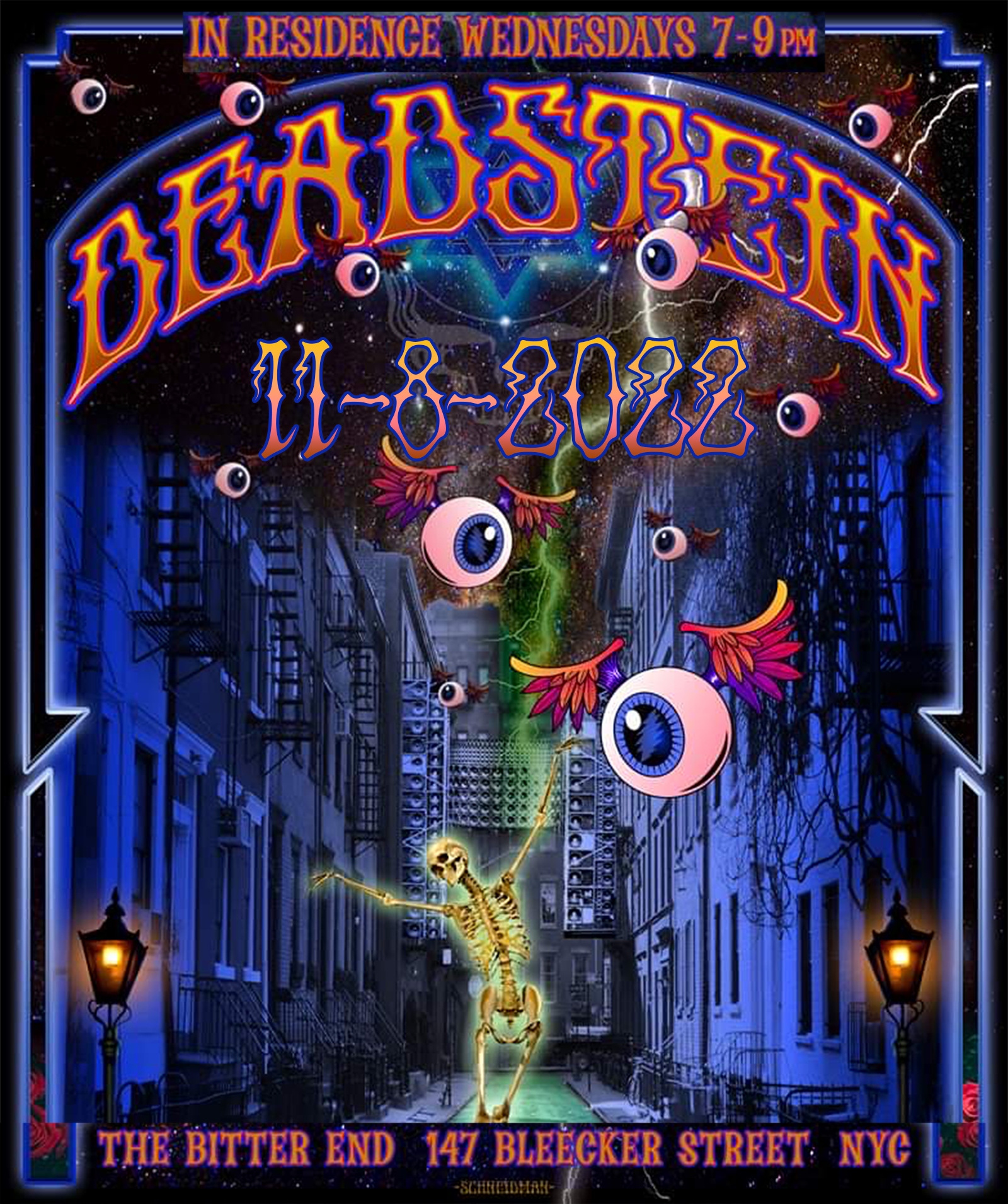 Its the second Wednesday of the month and what does that mean? Deadstein Residency at the Bitter End. Fot this month we had Lee joining Scott on the drums. This is nice as Lee brings along a nice bunch of SUNYA alums to enjoy the show. It was a nice crowd we had this month to enjoy our residency. Though we were coming off of weeks of not playing as a whole band together, we decided to tackle many songs we rarely, if every played in front of people. Our 16-song setlist was mostly Grateful Dead covers with lots of Dylan from which Rennie can sing a tale to masses. There were nice comments after the show how good Rennie sounded tonight. These songs were in his breadbasket.
Instead of waiting to mutilate a Quinn. the Eskimo as a n encore at the end of the night, I figured I would try opening with it. I think it was a good choice and we pulled off a pretty good happy version of it. I have to say, not being together for a few weeks had our opening and closings of the songs suffering, we fumbled a few intro and outros.

Besides being lots of covers, the night would also feature lots of 1-4-5 type of Rock and Roll, plenty of time for Andy to use the Chuck Berry grooves and riffs leading up to the closing Johnny B. Goode where he crushed it. After playing all that Rock and Roll throughout the show, we were ready to crush the Johnny B. Goode, and good way to send us and the people back home after another nice Deadstein gig at the Bitter End.

Freak Out!