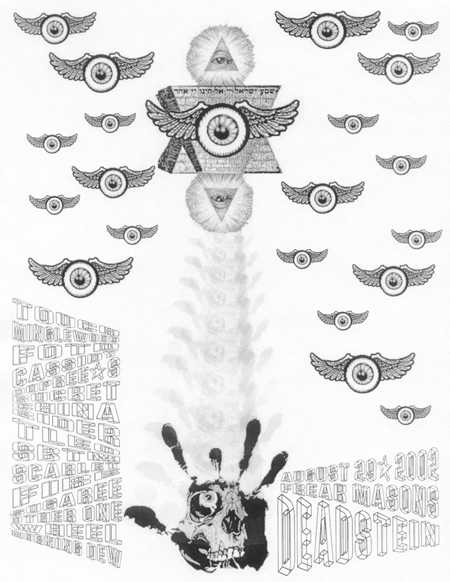 It was kind of a strange night. No Trister, no erezT (isn't that a cool spelling?). Stu was our only guest and Dave was playing in a Tie. In addition, Bizzaro Deadstein in the form of August Weststeen was playing just across the hall in Studio B. We wer in Studio A. That gave Dave a chance to play an Eyes with them while Scottie had a chance to play a Gomorrah with us. Pretty cool interchnages and freaky experience in a horrifically cruel turn of events as Kevin sees it. It was all in good fun though. Nice to see Kevin and Larry Brent exchange embraces.

I ironically broke out many Beatles songs which seemed to be lots of fun. I got a full taping session in and prelimnnary results sound very good. The Wheel was good till it died as did the Dew. Other things were surprisingly good even without Andy and Terez. Kevin thought it was the best Touch of grey to date.

Till next whenever if there is a whenever but on the surface of it, at a minimum next week will be vacant.