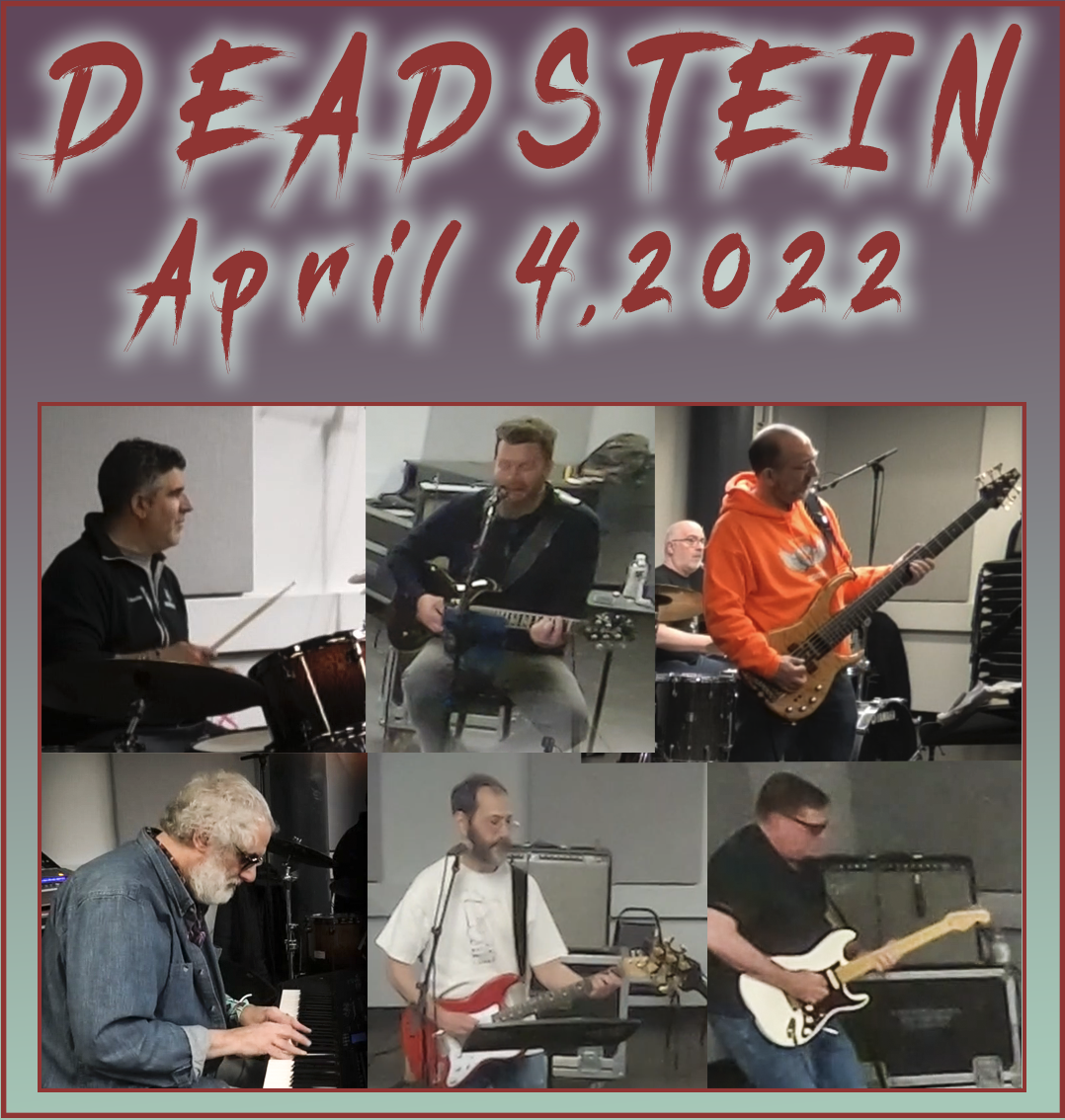 Last week of rehearsal before the Working Man's Bitter End show next week, so Rennie, Scott and I worked out some vocals before the jam, for as much as we can do so. I think it was a nice help and our vocals sounded better than usual throughout the night. We only had 2 cameras since Scott thought I wasn't going to record, but I couldn't help myself in the end and through up the two camera's I had. The audio sounds good and many songs are really good. We have been working on them so they should be improving.
Drew was here for the second week in a row, joining Scott on the drums, as his is set to play the April 13 show. I was playing my Red Squire Strat for the second week in a row and I still like it. Andy had his Strat for the first set and the rest was the rest.
One thing on our minds this week was the passing of Dennis Persich. It was his home and studio from which Deadstein first sowed its seed and grew into the mess we are today. He was a big force and sad to see him go but he'll be stringing Richie Haven's harps in no time. Rest in peace. Dennis. I always associated Don'tLet Me Down with Dennis playing very loud when we were on break and also Eminence Front. Seemed like it was often playing when we were sucking on balloons prior to a jam. We didn't do them justice, they were a mess but so was Dennis. Speaking of a mess, the rarely performed Lovelight showed why we never do it. At least the Stranger to close was a nice was to leave the jam. Next week, on the road.
Freak Out!