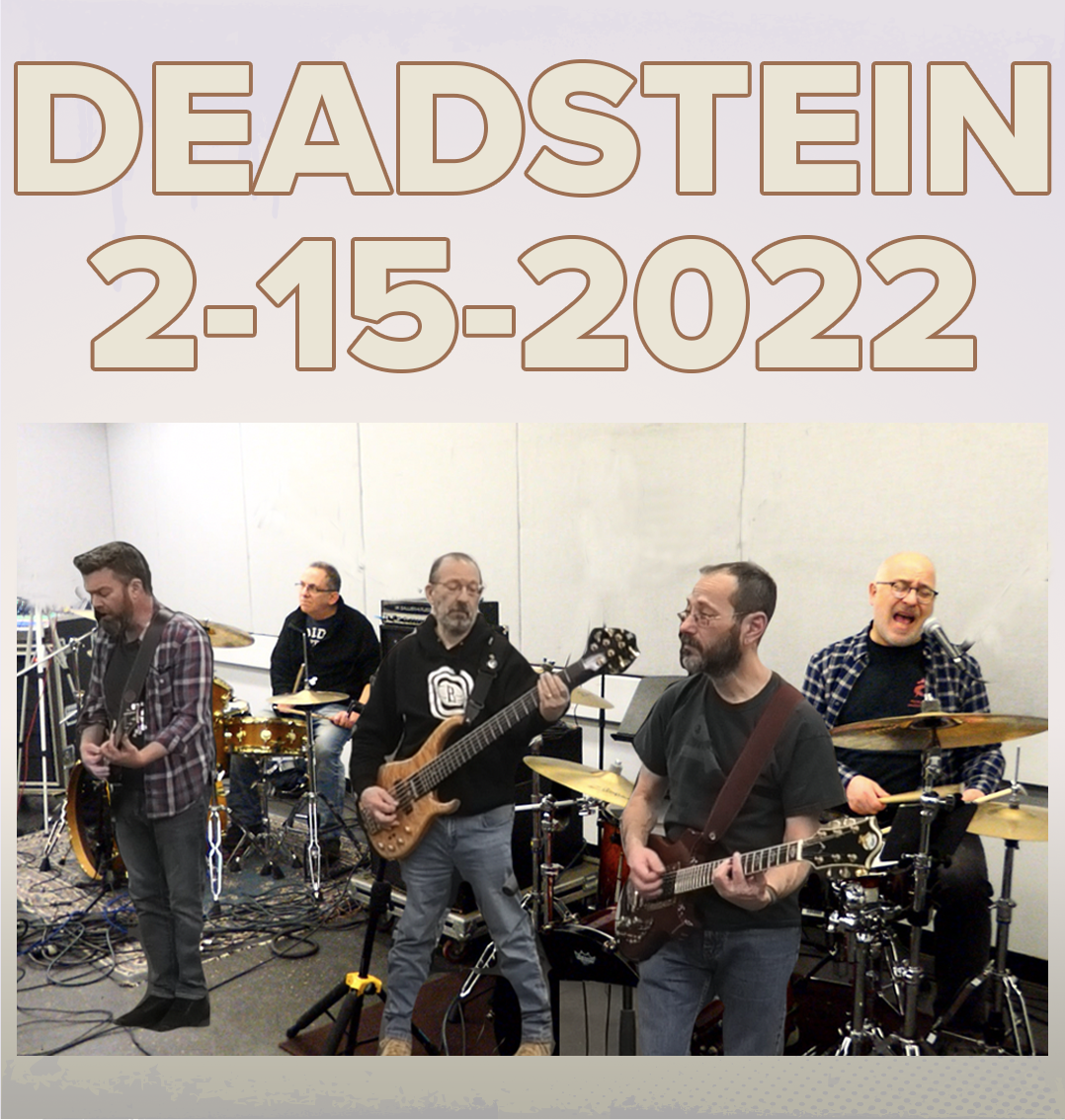 While there where only five of us to play, Lee and Scott on drums, with Kevin, Rennie and I holding down the rest I thought it would be a challenge to hold the music together. In the end, I didn't find that to be the case as we were able to play some pretty solid music throughout the whole night. Although we didn't have the filler of the keys to provide a little foundation for us, we did seem lacking for more notes.
I missed the Think for Yourself as I was still setting up, messing with my old Canon Camcorder, which seems to have bit the dust, Oh well. The rest of the recording was good. I think Sugaree is a good was to get going, test you sound and your place which found me floundering for tracking down an electrical gremlin. I found one of them in the bad guitar cable only to discover, it may be in my guitar's middle pickup. That's a complicated guitar. I really never got totally comfortable with all my gear throughout the night. We even had to chase down an in-and-out- HDMI signal to Scott's. it's amazing I capture anything at all. camera.
As far as equipment, I was playing "my Rags the Guitar" Jerry Tiger Clone, which plays well since having it refretted a few weeks ago. I thought with Andy not around this week, it would be a good opportunity to put it through its paces. There is a little electrical glitch on the middle pickup coil tap selector I think,I have to pin it down, otherwise the instrument sounds good. Rennie had another new PRS this week, as we seem to have a competition on new guitars week-in and week-out. Kevin had nothing new and the drummers enjoyed quality Carroll kits. Rennie and I were playing through Twins.
I the wide-wide world of Freak, big Mazel Tov to Kevin on the wedding of Sammy, soon to be a Grandfather. Freak Out!