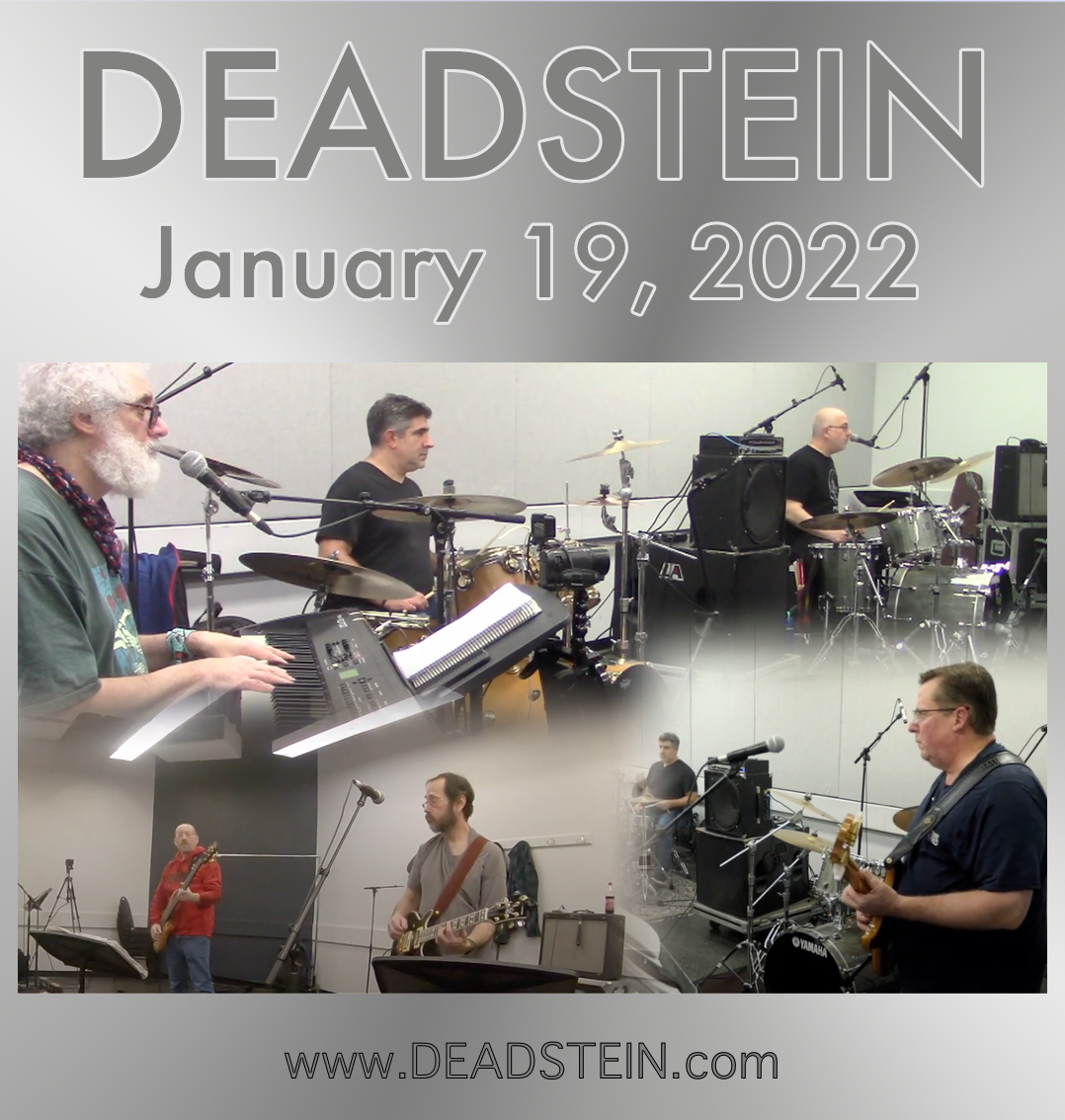 With Rennie unavailable this week, Deadstein was back to standard Grateful Dead format with Andy and I singing the Jerry and Bob songs respectively with a Brotpen throwing one up every now and then.
Our Help on the Way Slipknots still seem to get better and better and even the Lazy Lightning was pretty tight and inviting. We had a little trouble getting off the ground with some songs, but most of the music gelled by the first verse or so making for some good music. Andy whipped out a Panama Red to the surprise of everyone and we got through it in one piece. We jammed a bit on Can't You Hear Me Knockin' which also turned out to be pretty good.
For the second set we struggled to start up the Stop That Train but once it was rolling, it was tough to stop. Drew likes the 12/8 jamming songs and we then launched into a nice He's Gone -> Other One Wharf Rat Touch of Grey Medley which was pretty good. It had me doing my best worst impression of George Benson. The next Medley to end the night included an extremely rarely performed Corina, which was better than could be expected with a Come Together to Follow, with more of that George benson crap coming out of my mouth and closing with the Shakedown Street, once again with a difficult start. It was definitely a full night of music. The sound of the band was good and so was the recording. I was playing my new Ibanez AR520H semi-hollow body and and was playing his standard Ibanez. Just so funny how there are two of those in the band. I think the drums sounded especially good in the mix.
Freak Out!