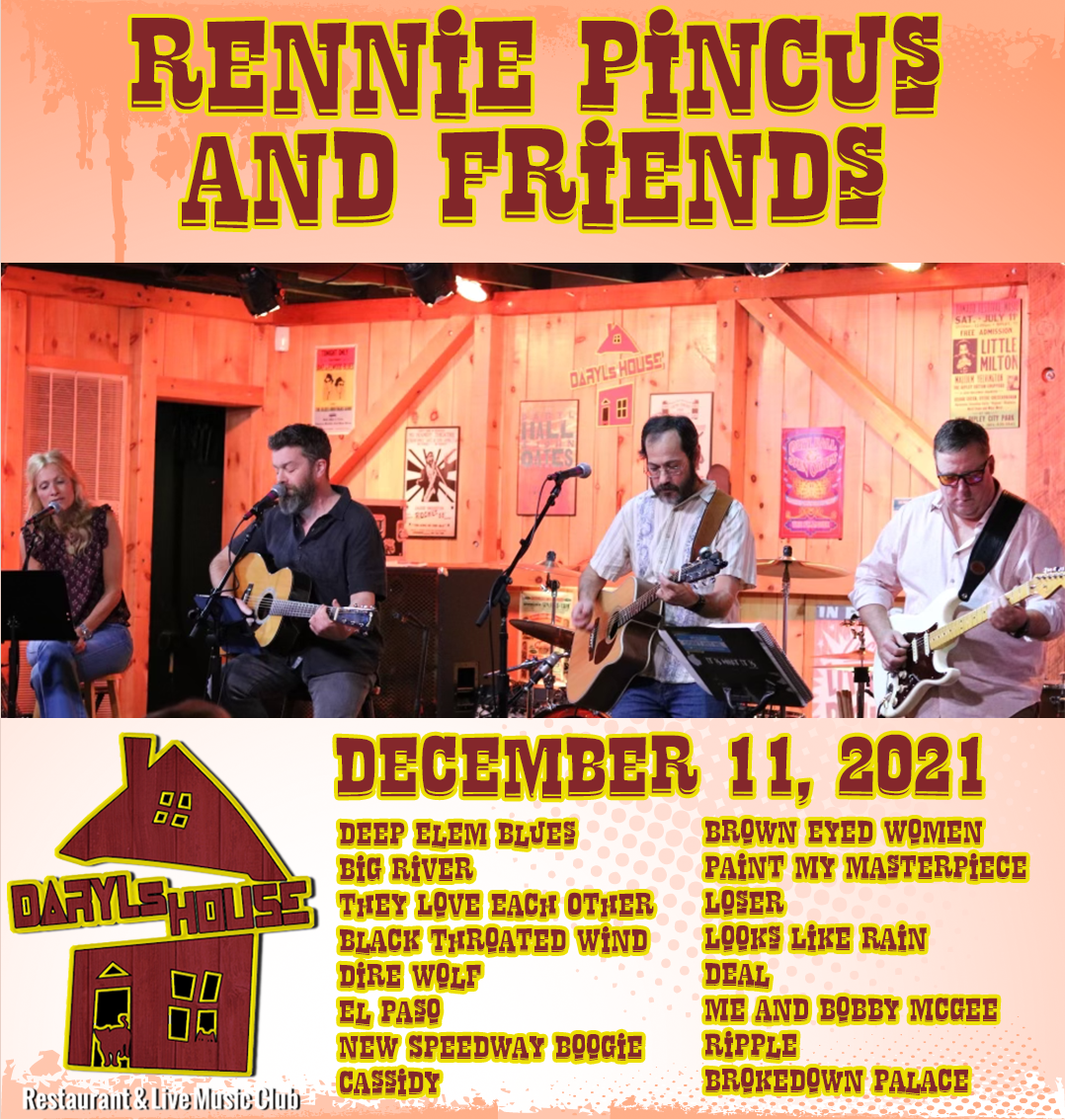 Rennie got an intimate little brunchtime gig at Daryl's House, located in Pawling, NY. Cool to play there as Andy played his Star and Blues Jr and I played my Harley Benton acoustic dreadnought, Rennie had his Martin and Alyssa had her vocal cords. This intimate quartet serenaded the patrons brunching a Daryl's House. Though a long trip for me, it was cool opportunity to see if we could pull off such a small scale performance. I enjoyed the challenge , I like the acoustic playing and it all worked. I didn't get a good recording as I placed my MP3 recorder on the stage picking up monitors when it should have been in the audience picking up the real sound, but it at least documents the experience.
It was a friendly crowd including mostly friends and family. Even Bayside Russ, who has filled in on Deadstein drummer needed nights and he video recorded most of the night with his phone. Daryl's wouldn't let me video tape.
As far as the music goes I was comfortable, I made a few mistakes ending up 2 frets too low on a few times, not being too familiar with standing up with my acoustic. Short of that I felt pretty solid chuncking along supporting Andy's leads. Most of the time it was very solid and we rarely lost a beat. It was satisfying from that perspective. It's a quick turn around to the next gig in 2 days to close out the fall tour 2021.
Freak Out!