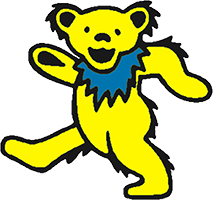 City Winery (The Loft), New York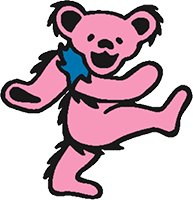 9/1/2021
City Winery Grateful Album Release - Should've Been Wake of the Flood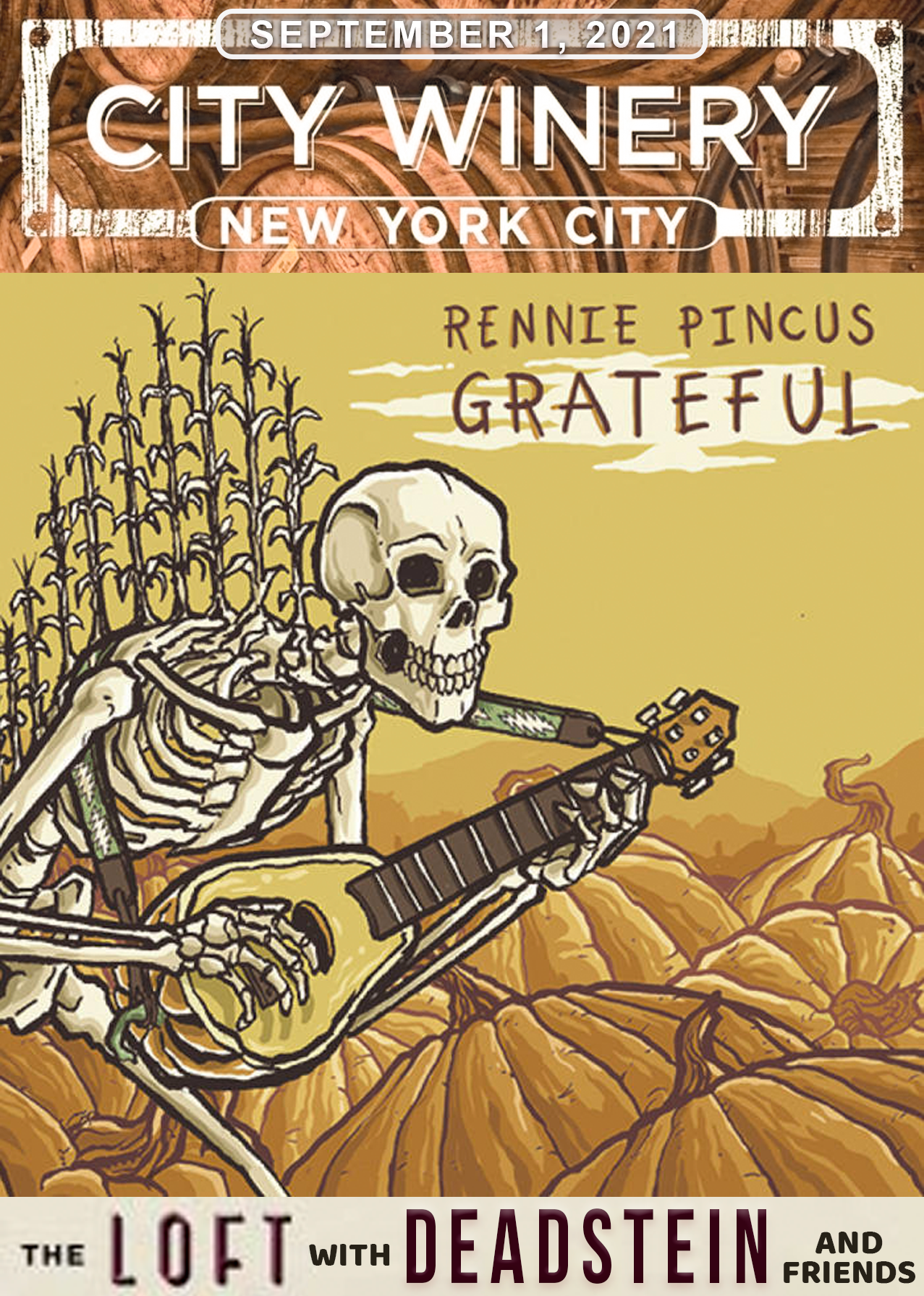 Rennie's Grateful Album release show at the City Winery became a reality this night with so much positive energy exuding from all who would play with us during this show. Rennie put together a great little set to pay homage to his Grateful Album with a whole bunch of his friends and musicians getting together to support Rennie in this show.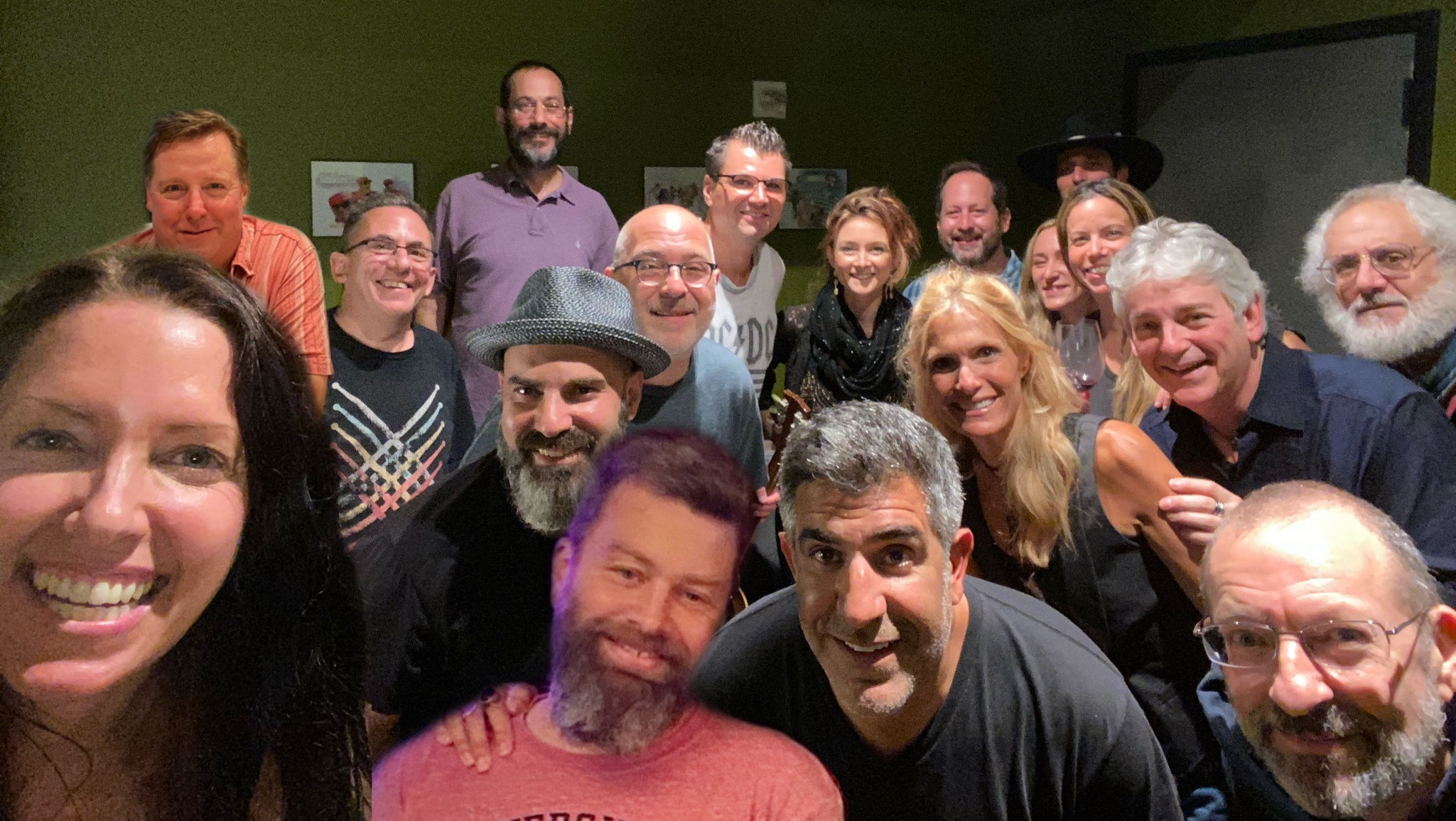 The musicians included Rennie Pincus/ Scott Gibson/ Drew Moss/ Lee Ganbarg/ Larry Gindoff/ Andy Trister/ Rich Brotman/ Kevin Forrester/ Dave Dunn/ KC Weinraub/ Adam Isaacson/ Bob Wolper/ Erik Rabasca/ Tash Neal/ Alyssa Grey/ Annalyse McCoy/ Lovelight (Alissa Hirschheimer/ Cindy Levine/ Amy Stein)
Coming into the City for a 3 O'clock load-in with a 7:30 showtime including a 4:30 soundcheck seemed like a perfect plan for an easy in and out of this gig. Although there was heavy rain and flooding predicted from Hurricane Ida which hit New Orleans a few days earlier, the weather held out for the beginning of the adventure and traffic, load-in, parking and setup were all nie and easy.
This was my first time at the New City Winery at Pier 57 located on the Westside around 15th Street. It was quite a complex to see and explore and we were playing the smaller Loft which holds about 150 people and as of the day of the show there were only 12 tickets remaining. While it is the small room in the City Winery Complex, it is dep and pretty crowded. While everyone was required to be vaccinated to attend the City Winery, there was not show at a social distancing the the Green Room, the stage or the Loft itself. It's okay we all wore masks in the empty halls so that probably helped. Doesn't matter Covid has got nothing on Ida.
The stage was very tight as we had about a dozen performers crowding throughout the night and finding real estate to place your feet was not easy. I was on stage left with Andy with Rich and Kevin all the way on the other side with a wall of backup singers in front of them. Looked like they were defending against a direct penalty kick in soccer. With all that crowding to consider it was difficult to find spots to place cameras from which to record the music. Even though we got permission to record and video, I didn't feel comfortable trying to place 4 cameras and as such only had 2 angles, one in front of me and Andy and just getting the front mic for the guest-due-song and another mic in front of Rennie and the wall of singers. All of the cameras close and low not providing the best of angles unless you like the examine double chins and nostrils. I wish in hindsight I clamped a camera to the wall behind Rich but we have to make do with what we have and the resulting video capture of the night, while a little weird is very rewarding and great to watch and listen. Regarding the audio, I gave Ryan the soundman a USB drive to capture the audio and before the show he told me it would be the Front mix which is primary vocals and Keys w/o too much bass, drums or guitar. As such I also placed my 2-track zoom recorder on the stage in front of me pointing to the drums. I mixed the two sources and the resulting mix is better than either one by themselves, so goodie for me.
After setting up everything the soundcheck, much like the Bitter End show sounded good and gave us confidence going into the 7:30 start time, we got to meet and/or re-introduce ourselves to those we played with while making the album and during the soundcheck, it sounded great and the guest musicians all sounded great, It was all an omen to come. We had a couple of hours to kill before the show se we went outside for a bit, looked downtown to looming storm but in the Wake of the Flood, all seemed good the seductive weather outside was comfortable under the rooftop edge prior the the show.
The City Winery placed us in a nice private dinning room and served us family style dinner with wine to our overly large sized family. I wonder if the ever served a band that big? Some of the food they served was great including the Brussels spouts and the humus,some of the best I can remember. Our family was too big for the humungous dining room table to accommodate especially as our friends, relatives and guests started to arrive during our dinner time. We still had time to kill before the show, maybe took another trip or two outside to get fresh air and check out Ida on the horizon.and then we all huddled into the packed green room as the Loft filled with those that ventured out on this night. All our phones were buzzing with emergency notifications but we cannot have that disturbance during a show so we ignored it all and played our asses off.
Showtime comes and we are all packed in the green room and we explode ourselves onto the stage like clowns coming out of a Volkswagen at the circus. We get settled and and before we know it we nicely take off into a Feel Like a Stranger. I think the groove was good, not too fast, not too loud or energetic, but very under control and confident. It was a good omen for the show to come. It was difficult to see into the audience past the first set of tables and I had no idea how full the Loft was or not but I didn't really see to many empty seats. Following the Stranger began the long procession of guest musicians and it was all orderly and all sounded good and each songs seemed to have a different flair to it so as the night went on you didn't know what you were getting. All of it culminating with Live Aid-styled The Weigh with everyone on stage. Practicing a few days ago a Carroll's with the remnants of a late jam gave me an uneasy feeling about presenting that song to the public, be like the water around us, we rose to the occasion. The show was over, packed my bags as we do believe it's time.
At this point around 9:30-10:00pm Ida hand been dropping buckets on the tri-state area for hours while we dilly-dallied around the the Grateful Dead ignoring all the warnings we were flooded with. With my car parked around 10th and 16th street I had a block and a half to run in to make it to my car. My decision, first of many crucial ones to come in the hours ahead of me, was run with my gear on my back right to garage alongside Kevin. He was going to have to venture back to the City Winery to pick up his equipment (bass amps from high school) and Alison (wife from High School). There was wait at the garage to pick up the cars as the crowd from our show were all waiting for their cars. Meanwhile, the lone attendant had to run through many inches of water in his garage, he was doing yeoman's work.
Thank the lord that we all made it back without injury from the show, but we all had our own harrowing experiences including mine which resulted in me not getting home till 4:30 am. Andy and Drew I know had tremendous difficulties and somehow Kevin and Lee made it home relatively easily. I'll try to recount some of my adventure for posterity's sake. Coming out of the parking lotI was very close the the souther entrance tunnel to theLincoln Tunnel around 29th and 10th Ave. Street. I turned into the entrance and it was packedwith cars because the tunnel was flooded. I decided to quickly back out of that area before I got caught and worked my way through the very flooded streets of Manhattan to to think of a direct entrance to the Lincoln Tunnel which I go to at 34th Street, In the tunnel I went and all was good on 495 and my decision was Turnpike or Route 3. This was one of my worst decisions of the night for as soon as I got off 495 into the lowland swamps of Secaucus, I was faced with over flooded roadways with 1 lane of cars trying to navigate what is hoped to a a path through a flooded roadway, I drove through one or two highly flooded areas, that deterred many, knocked out countless others hoping I would pass the worse of it and be on my way. It was somewhere in front of the Meadowlands on Route 3 I felt like a lemming following the trail of cars into a hopeless flood. Fortunately, so I think looking back at it, I got out of the lemming line and backed out of the highway onto an entrance ramp getting to the Meadowlands internal highway system. While there was no traffic there I did encounter some of my most risky trips trough water deeper than my Honda Fit should take on. With the alternator light occasionally blink bright, serpentine belt squealing and brakes not holding I made it through the worst of the waters I would take on. My next decions after driving to know where useful or good in the industrial roads just north of the Meadowlands, I knew I had to head back to where I came from but I was hoping find an entrance to the Turnpike to take me south away on its elevated highway from Secaucus. I found the entrance and the Turnpike was empty and easy to drive on. My next decision was I-280 (15W) or I-78 at the Airport Exit 14). I opted for Exit 14 at the airport hoping Route 78 west would be my way home. I did get through some flooding on the extensive system of ramps around that area and got on Route 78 which was flooded and impassable around the Hillside area, about 15 miles east of my home. Once again I found my self back out of a highway onto an exit ramp that I didn't want to be on. This was a good move as the city streets through some of the more sketchy neighborhoods of Hillside and Irvington were not badly flooded, and not crowded with traffic. Amazingly enough I ended up in downtown Maplewood, where I lived for 6 months in 1976 and found myself right infront of my old house. Now my decision was to drive westbound via Millburn and Millburn Ave/Morris Turnpike or The S-turns through the South Mountain Reservation and South Orange Avenue. I decided the Millburn route and got down there easily, but there we no way out of Millburn as it was very badly flooded., I drove around there for a while exploring all options but was stuck so I headed back to South Orange Avenue via Wyoming Ave. About 2 miles of Wyoming I hat what turned out to be a flipped manhole cover which stormwater forced out of its whole. I now had a flot to change which was quickly done by me but for the rest of the trip I would be soaked and riding on a doughnut. I kept going north but South Orange Ave was inaccessible so I headed back to where I came I ended up parking is a Trader Joes Parking lot from12:30 to 4:30 until it felt like maybe I can find my way home. I a funny moment, I went outside my car for a moment to speak to a cop and then getting back into my car I heard what I thought was a Youtube video playing. I looked at my phone I I say Lee and Kevin talking to each other, it was like, "what the fuck are you two doing on my phone?" I butt-dialed them via Facetime so that was coo to talk to them while I was stranded in the parking lot. I woke up around 4:30 noticed most of the cars parked there were gone so I decided to hit the road and after a few more challenges and wise decisions made it home in about 45 fromwhen I started again. It was definitely the hardest driving of my life and craziest trip backfrom a Deadstein jam. There was a lot of good decision making, luck and skill that went into it all. I apologize for this runs on story and if you made it this far into the tale, good for you.
All a crazy ending to a phenomenal night. Goes to show there is a huge cost to everything and nothing comes for free. Count your blessing, happy new year and Freak Out!