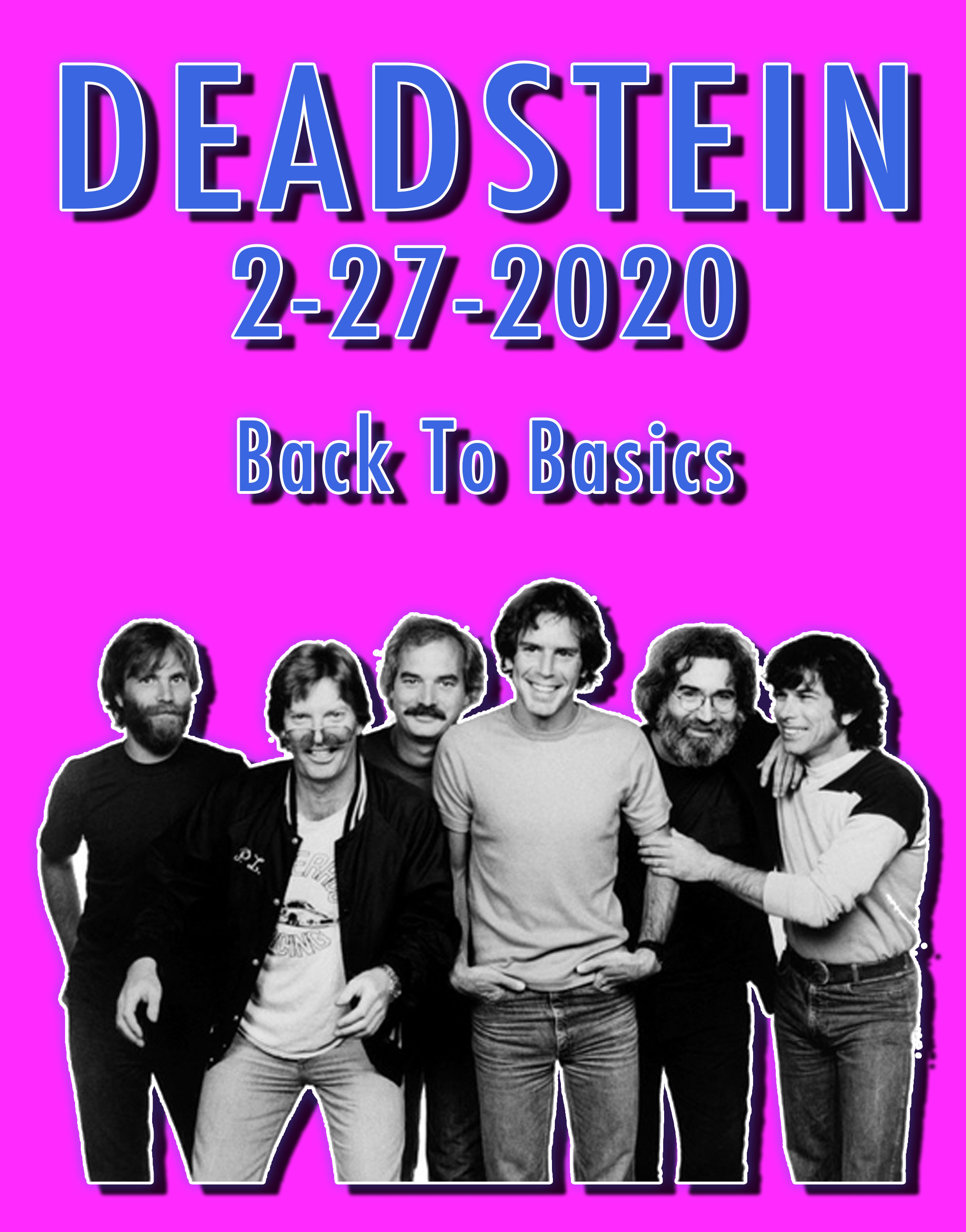 Wow, what an end to a whirlwind week was the Thursday night jam with Andy. Second jam in 2 days following our Bitter End Ace gig with Rennie, but it was nice to snuggle up back in the warm bussom of Deadstein and the home we know and love so much. Andy was back and he, Rich and I shared the singing duties as Scott was not at the jam. I think he was seeing Scott Sharrard, can you believe it? This left Lee and Drew teaming up once again to give us the rhythm section we need to compliment the rest of us.
The jam had a 90s feel to it with the Walkin' Blues Hey Pocky Way following the Cold Rain El Paso opener. We just past Fat Tuesday this week. Seemed like both Andy and I had unruly Fender Twins that were tough to tame and keep under control. We seemed to be chasing our tonal center throughout the night.
We eventually pivoted to a few Garcia Songs for a change in pace. The Cats was a mess but the Love In the Afternoon had a bit more jazz flare to it mixed with e Caribbean twist. Good stuff in the end. Reubin is closer. lol. The Little Red Rooster was requested by Drew because he wanted to see dueling slides between Andy and I and we gave it to him big on the Little Red Rooster and the Deal is always a great cap to any set
Andy left after the Scarlet Bucket which had a nice transition between the two, leaving me and my Telecaster to take on all the guitar duties. Lee started calling out some songs which we obliged including the You Never Can Tell and the Stones Let It Bleed and Love In Vain. These are songs I always like playing so I didn't mind he was calling them out. We ended with the Terrapin which I snag and was almost there and the not quite so there Last Time. What was there was the cool Supplication jam between the Terrapin and the Last Time. Like a Deal, a Jack Straw is always a good closer to a set and a night. It can open it can close it's like the Door of songs.
Freak Out!