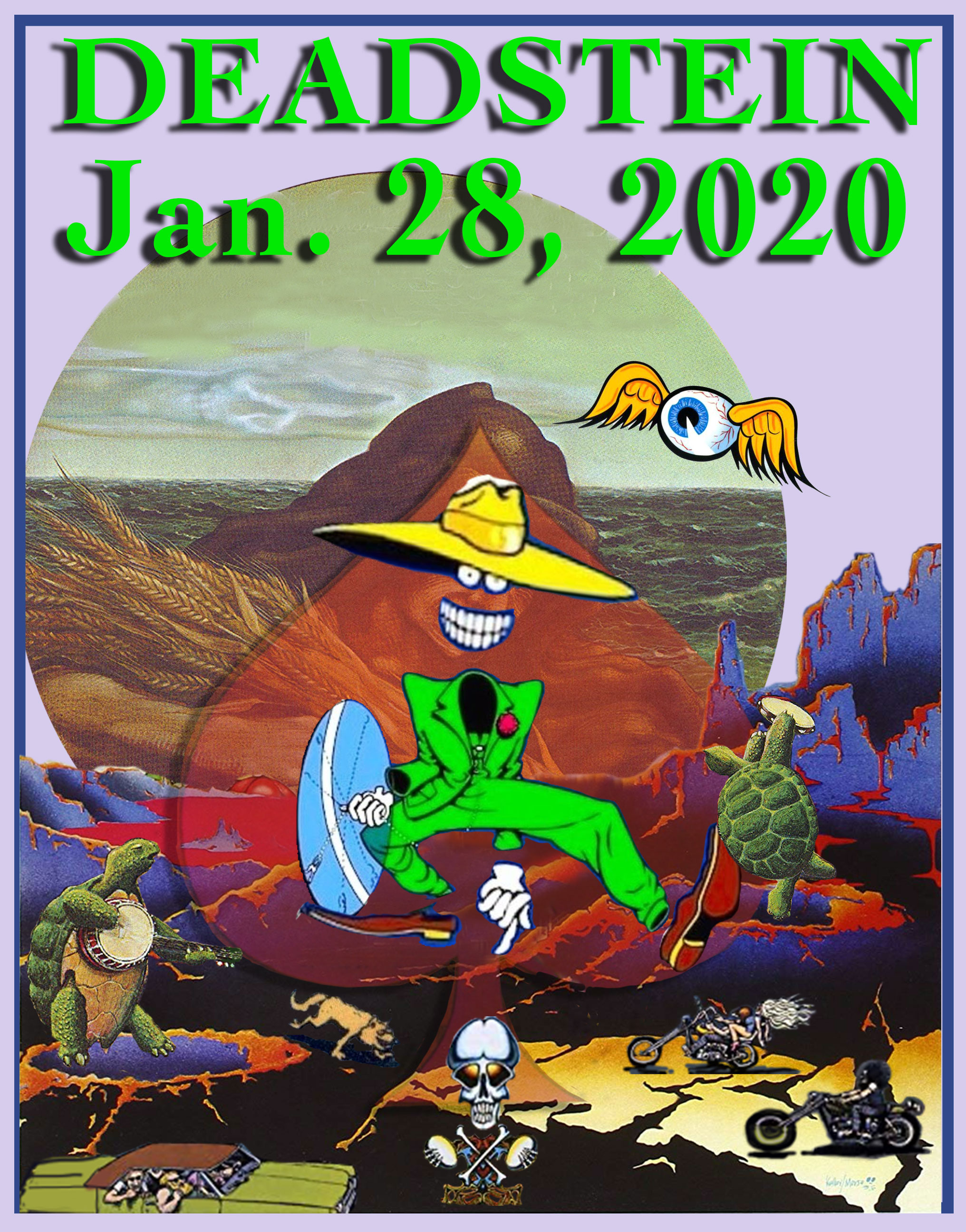 The level of Freakiness of Deadstein never ceases to amaze, even a hardened Deadstein member. This week we invited Freak as we are preparinging for the ever growing Bitter End phenominom to be played on February 25. What was to be a pre-jam walk through of a few of the Ace songs turned into a full-blown night of Freakiness. Twenty-eight songs and 2 hours and 57 minutes is alot of music. We had Adam joining us on his torquoise strat guitar and the 3 woo-woo girls of Lovelight joined Rennie Scott, Lee , Kevin, Rich and I in a fun ninght of Deadstein. All I can say is it was a good thing Andy wasn't there!
Adam brough the big bottle of Tequilla and that bottle was kicked before you could say, "Turn on your Lovelight." That's right, the so-called members of "Lovelight" consisting of Amy, Alissa and Cindy were there to back Rennie on the vocals. While we have a month to get that right, there's a lot of room to get things right in there so it's time to get the music out and get to work. We opened with a double dose of One More Saturday Night and at the on-set of the first one it became apparent Lovelight needed some guidance and when your getting that vocal guidance for me, you know you are in trouble. Anyway, we all did the best we could and I taught them about the woo at the end of Saturday night, not technically one of the 4-words you gotta remember, and funny enough Lovelight turned into the Woo-Woo Girls, a much better name by the end of the night.
In the end, all the mixed distractions willamke it a challenge to get Renniee and the Woo Woo upto Deadstein standards but we will give it the old Deadstein try. We therefore also played 2 Playing in the Bands, once again having trouble getting it all right. It was a bottle of Tequilla that was kicked like a soceer ball. That probably wasn't the issue, but it's fun the reminice.
Song selection was centered around songs where there was much harmony intended in the selection so it kept it fun annd engaging. For the second set we stumbled into a 3-song jam where kevin and I switched instrumennts for the Eyes He's Gone Other One. That was fun. Matt was there who also joined use under the rugs for most of the night with his nice Les Paul. I also go a couple of my Jazz songs although I didn't like the approach on any of them. That's why you go to every show because you never know.
Freak In, Freak Out!