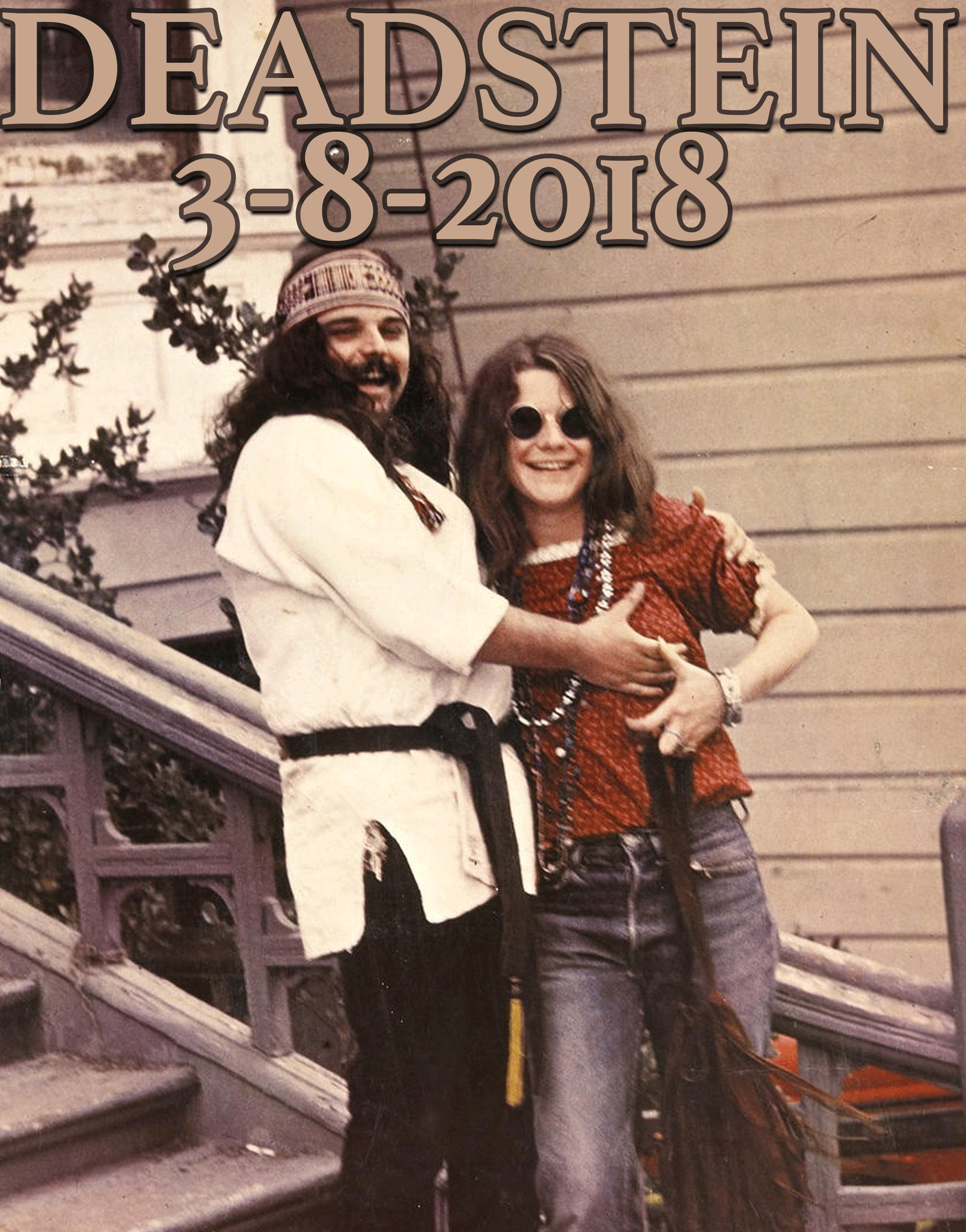 It was a tough week of snow out there for late winter, comes in like a lion and all, jam was a late in the week Thursday night, but not enough time for Andy to get in. This left me to solo guitar duties, which I took on in a new position, facing the drummers, as opposed to the side of Lee. It didn't feel too different and I don't know why I am even wasting time discussing it.
The one thing we were thinking about with this jam was a tribute to pigpen, who passed 45 years ago today. March 8 is now also International Woman's Day, or something like that. In true irony, somehow we played a "Victimize Women." With the grit of the pig we had the sweet atmosphere of the woman in some of our songs. As you can see how different men and women are in this weeks photo of Pig and Janice. When she sings "Take A Little Piece of My Heart" pig goes for the entire breast. I thought our tribute was good. In between train wrecks and big blunders we played really well, so 95% of the music is really good. My tele is sounding like a tele where it is supposed to. Check out the Cumberland which rocked and it also sounds warm and full when needed. It was a pleasure to play this week. You will also hear the sounds of my new TC Electronics Paper on a few songs in action..
For the record I used a new version of my Helios 69 EQ on the drums with 1176 Compressors vs the API Vision Channel strips which I had been so nicely using for the previous couple months. Still nothing but fader on Kevin's bass and Rich's sounds is substitutes with a Kontact Midi sampled Scarabee electric piano. Enjoy.
Freak Out