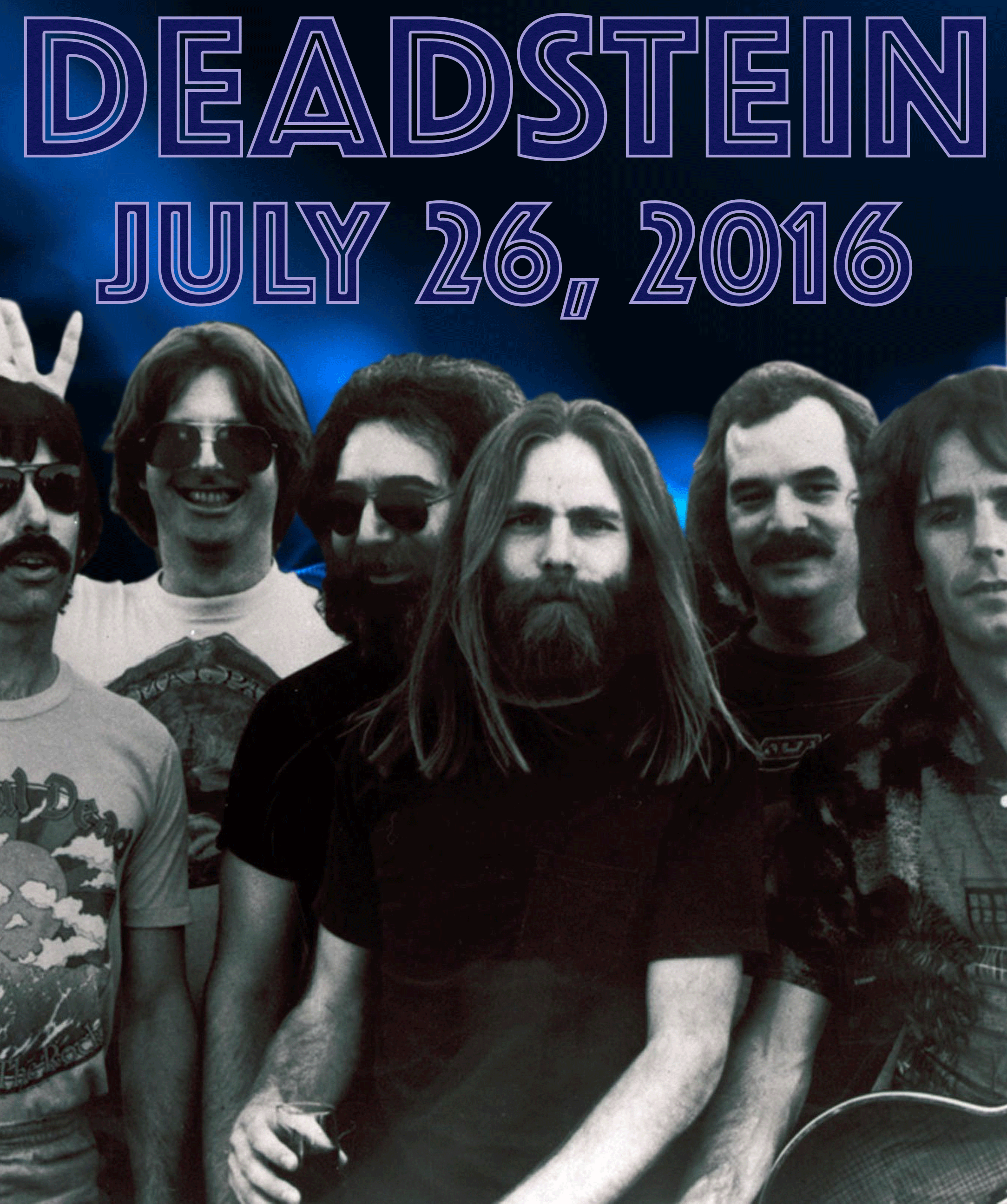 Wow, four weeks in a row with Andy Trister slinging his super heavy lead guitar with us. Deadstein is really giving him a workout after quite a hiatus from guitar. That means 4 weeks in a row without a repeat for him. That's quite a palette of songs and only more to come. It's been great stuff so far here in July 2016 and it's been a pleasure getting some high quality music recorded.
As has our typical fashion as of recent, Alan plays for a nice hearty first set leaving a second set for the remaining standing freaks. Some how on these hot, humid and yes, hazy, summer nights, our second sets have also been pretty beefy also. They haven't tailed off as has often been the case. This week was no different. The second set is just as compelling as the first.
We opened with a quick Quinn the Eskimo as more of a soundcheck and it was kind of played as such with utter disregard to song structure, so don't take that as representational for the entire night. We next launched into a song combination of Hell In a Bucket --> Hard to Handle --> Hell In a Bucket which actually had a very interesting way to change from the Bucket to the Hard to Handle. The transition out of it was as smooth, but it was still pretty cool. Great to be able to get a Bucket under our belts with Andy on lead. Andy next sang the Althea with me playing some wacky slide crap during it. Cassidy was nice in that we extended the whip section a bit and played some cool jamming in this song. Liberty has fallen out of Deadstein repetoire recently so it was nice to give it a go once again. With this being the 26 year anniversary of Brent's passing on 7/29/1990 we remembered him with a Good Time Blues which was pretty darn good. Uncle John's ended the first set.
We had a healthy 4-song beginning of the second set before embarking on a 47-minute jam consisting of 6 great songs. Only the Good Loving was challenging and the rest was well played. the baby Blue was also good and a nice way to end the night.
Making America Grateful Again
Freak-Out