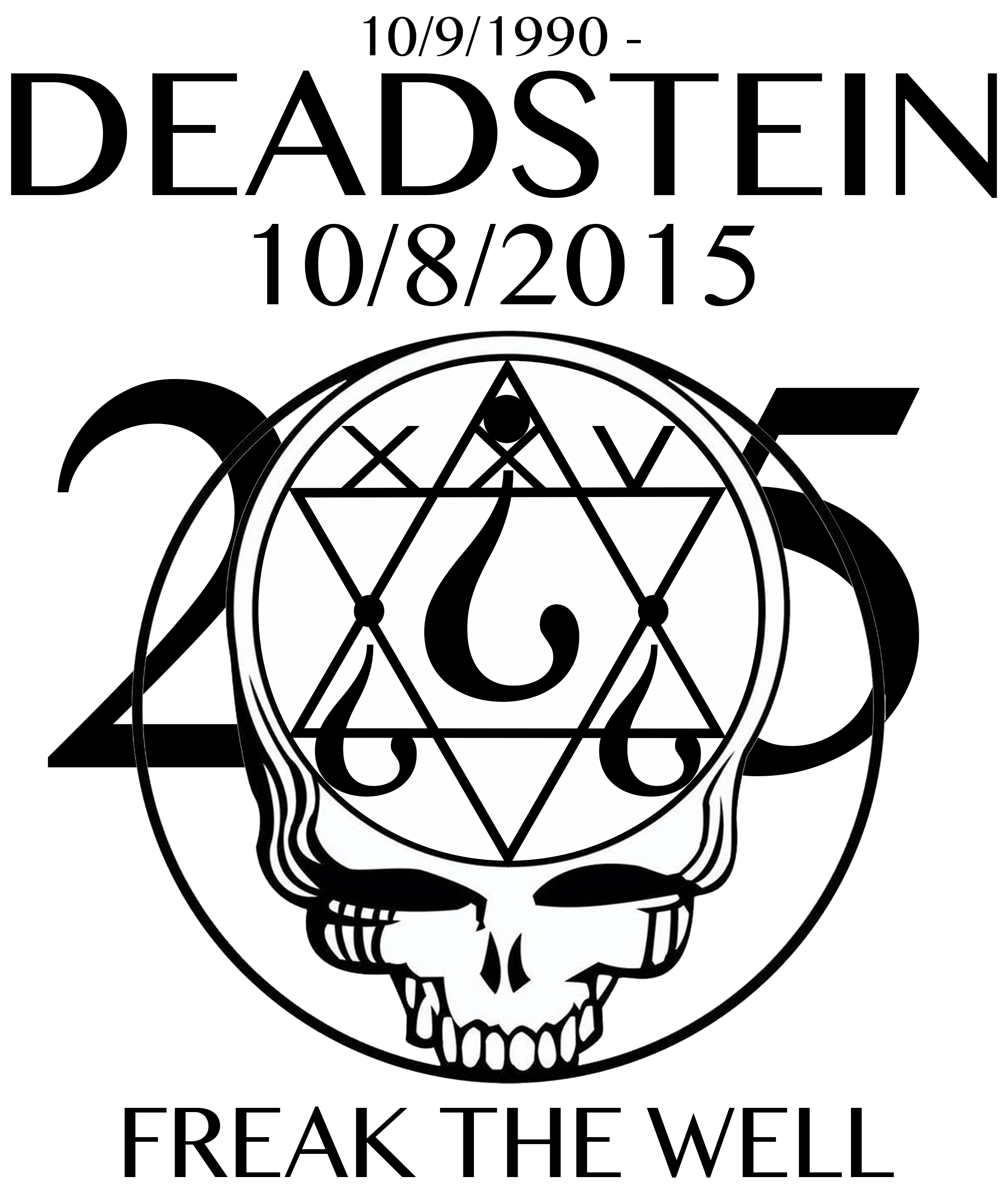 25th Anniversary jam of Deadstein's first jam at 162 Perry Street on October 9, 2015. For this week's commemorative jam we decided to play the same setlist that we played 25 years ago. It was great that before the jam, Dennis texted us wishing us the best and saying he wished he could be there. Dennis and his band of freaks helped establish Deadstein as its own institutionalized band of freaks and 25 years later Freak Be Well and "Freak Be Out"
To hear what the jam 25 years ago sounded like with Dennis mixing us live to 2-track click the links below. That night we had Larry M and Dave S on drums, Kevin on Bass, me playing rhythm, Larry B on lead and Craig J. on keys. It's interesting to compared us today with me on lead, Alan W. on rhythm, Kevin still on bass, Rich B on piano and Lee G and Scott G on drums. Instead on live to 2-track we have live multi-track track to post production mixing. Somethings are better from 1990 and some things are better from 2015.

A panorama of this week's jam.