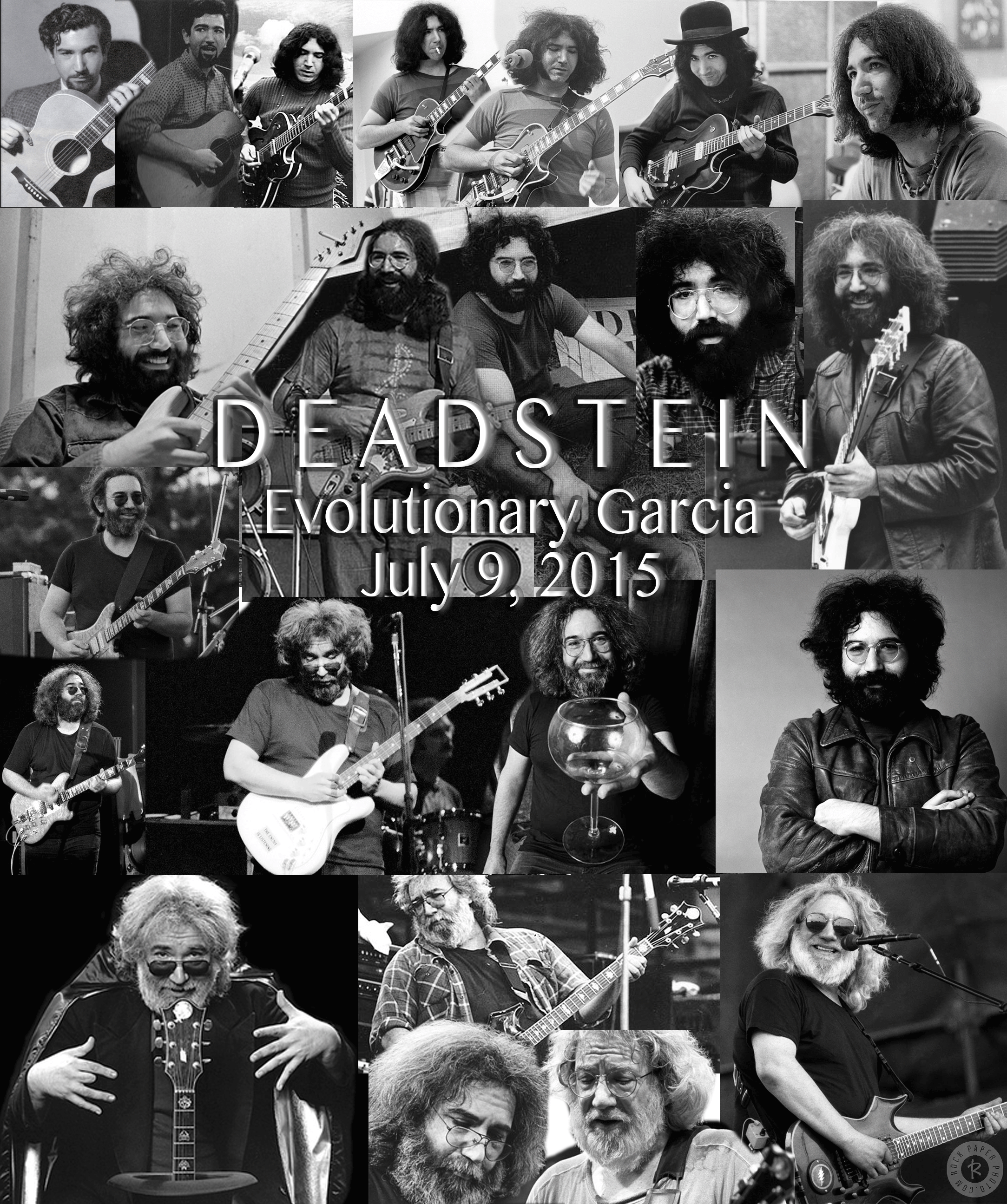 With Kevin not able to make it this week so he could tend to some family business, I decided it would be best to push forward the any way that we could. This meant me choosing to play bass and leaving it up to Rich to find a lead guitarist. He found Fred and we were off. Scott also took this opportunity to invite Steve, the bass player from the Eleven Band we both played in from 12 years ago, to also play lead guitar. Ironic that I was to play bass and Steve was to play lead, but that is the entree the chef served, and it was to our liking. There music was pretty good.
With all this potential strangeness in the jam, Lee decided to take the week off at the last moment so he could tend to his new abode. Probably a mistake on his part as the music was strong and solid. This left Scott and me to hold down the rhythm of the band with the Deadstein regulars of Rich and Alan.
Since I was playing bass I wasn't going to sing too much but Fred and Steve also helped out on some vocals. I did manage to sing the West LA and the One More Saturday Night. From the recording perspective I made a blunder in that I disabled the recording on my bass track after the warmup jam and I didn't realize it until the second set. Fortunately it was me and no one else in the band and I was able to over dub the bass for the firsts et at home. The bass in the second set is as was played at the jam. For me it was a fun and interesting night of music. A great opportunity to try my hand at playing bass which is a lot of fun. The Cumberland was really fun to do and the Other One was also a blast.
In the world the Grateful Dead just are off of the successful celebration of the 50-year career with the Fare the Well shows in Chicago. Scott was still buzzing from the shows just a few days ago. Until we freak again, Freak Out!
And from Scott's perspective.