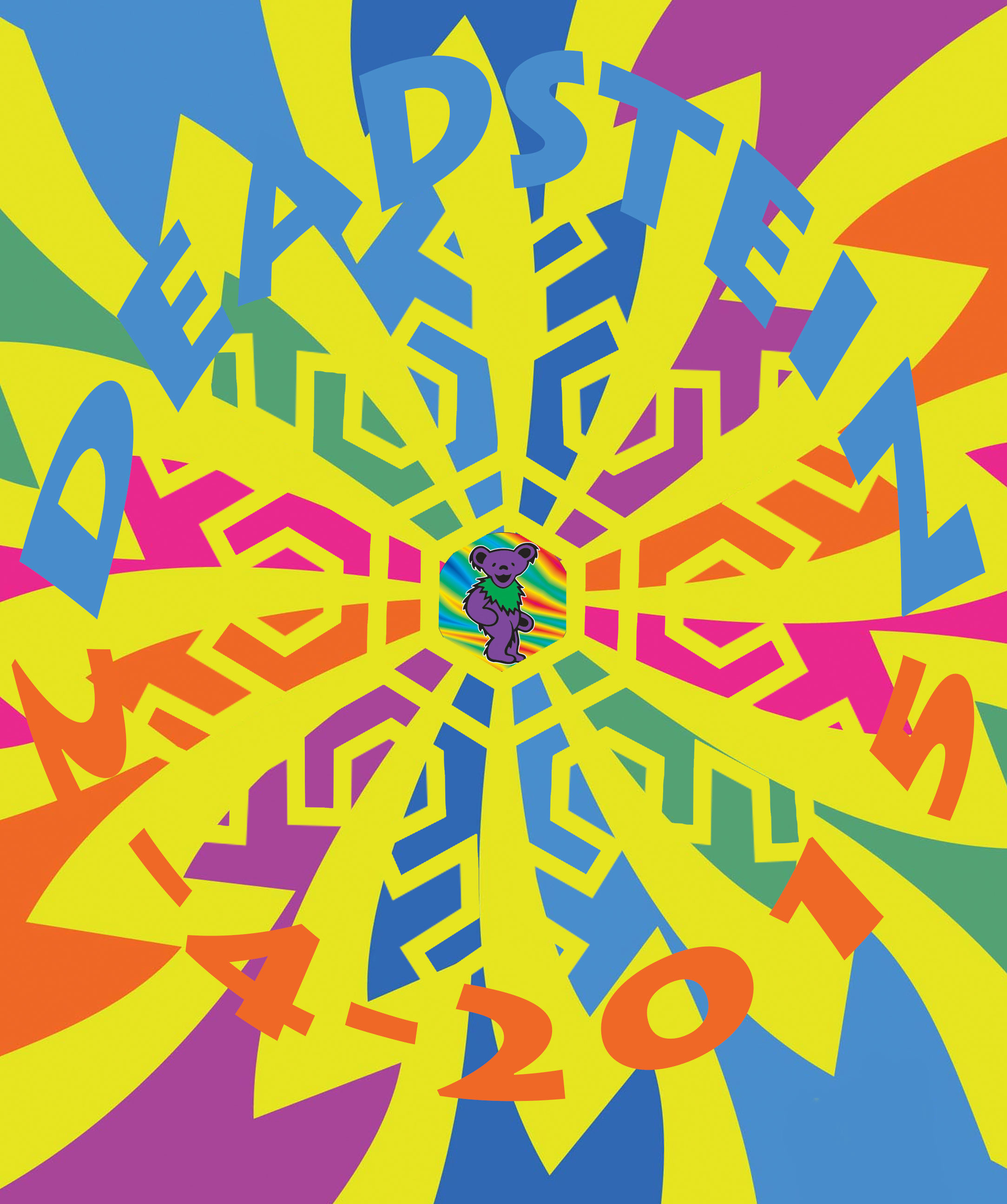 There was a lot of snow on the streets this week and it was cold outside but the five of us got together in this winter of Deadstein. This is our first week without Scott officially and leave played very well on the drums for the most part holding together a pretty successful night of jamming.
This Shakedown was the opener but was a bit lethargic but not the worst thing. We then went into a Lost Sailor / Saint of Circumstance, which had its own nice feeling to it; so Kevin thought. I don't think the recording proves that out, but nevertheless it was going along and then I broke a string toward the end of the Lost Sailor. . But that is okay.
While I was changing my strings, thanks to Alan for giving me an Ernie Ball high E, everyone else went into an A minor jam. Only joined them after completing my repair and then launched into a Franklin's Tower. I think that was pretty good. The rarely done Memphis Blues had its moments and still has to be done from time to time.
The one major fatal flaw in my recording technique, which is hitting the actual record button, bit me in the nuts this week during the Let it Grow, as I forgot to hit the record button. I therefore didn't get it on the multi track but fortunately Rich still captures the recordings on his MP3 recorder. I added my traditional after the jam vocals to the Let it Grow so it's serviceable but not quite up to the standards of the rest of the night. We finished the first set with a subpar And it Stoned Me.
For the second set we played the rarely performed Sitting Here in Limbo which seem to be above par for that song and had a nice feel to it. We then went into a pretty powerful Playing in the Band, Terrapin, Playing sandwich. That was about 34 minutes in total and had some really nice moments. The Terrapin was one of our better ones.
Ship of Fools was nice and relaxing, and change of pace and we played it in the less familiar B-flat this time but it was pretty good. As I flubbed the lead during the jam, I overdubbed a new and improved one at home so in reality it wasn't as good as what you hear on the recording.
To close the night we played a few songs from the new supplement book. You Aint Going Nowhere was pretty powerful for that song and while Kevin seemed to be lagging by that point of the night but he was able to sit down compose himself and persevere through the remaining three songs. i started Harrison's Isn't It a Pity which was a first for us with this song. I enjoyed it and the recording has its moments. Finally we ended the night with Dylan's Like a Rolling Stone which we hadn't done that in a long, long time. So we made it through another week of Deadstein with some pretty good music to look and listen back upon and with that I say, "Freak Out."