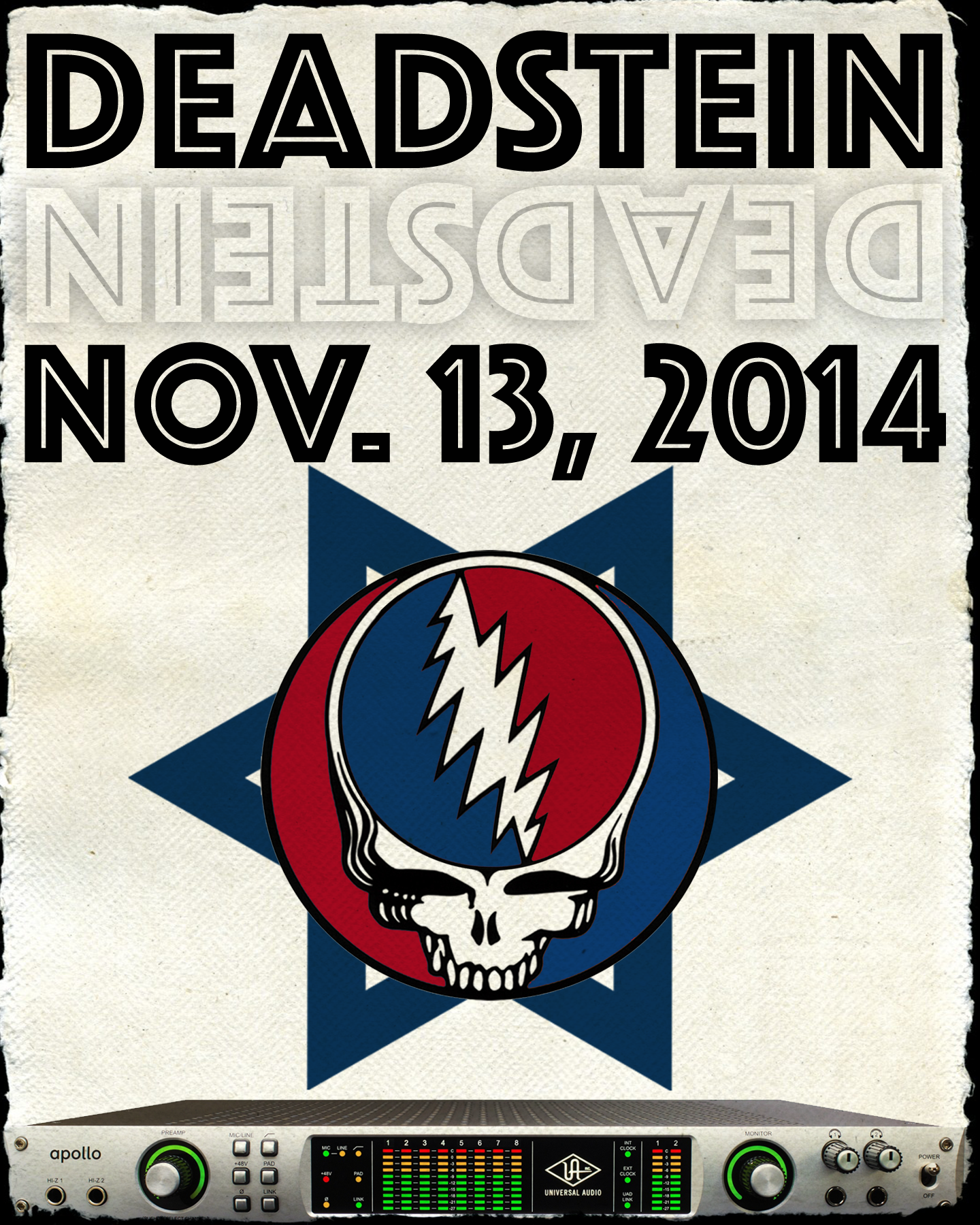 On this Thursday a portion of Deadstein, Larry, Rich and Scott joined forces with the alternate Bizzaro Deadstein universe headed by Larry Brent on Guitar, Pat on Drum, Mike on Rhythm and Tom on Bass" The was a rare second jam of the week for us and this was a bigger party than the typical Deadstein jam.
Our good friend Michael came to see us and brought a friend or two on the side. The evening started rough as the gremlin in the right speaker resulted in a just before the jam switch of the power amplifier by Carroll's This was good to track down this gremlin as it reared its ugly head at the end of Tuesday's jam and the failing power amplifier in the Board was the culprit.
I recorded 8-tracks which was a challenge considering we had seven instruments. This meant I only recorded 1 channel of vocals for the person singing lead for the song. This worked well for the most part but took some planning to make sure we switch microphone cords before each song. We remembered for all the songs except Ophelia. Scott sang it live but you hear me on the recording since I didn't capture Scott's vocals. The same basic thing also happened during Jack Straw where Mike sang it live yet its me on the record because we didn't capture Mike singing it at the time.
Enjoy the recordings as the listening of them does display the fun that was happening during the making of the music. That's about all I can say at this point so I bid you all a "Freak Out"