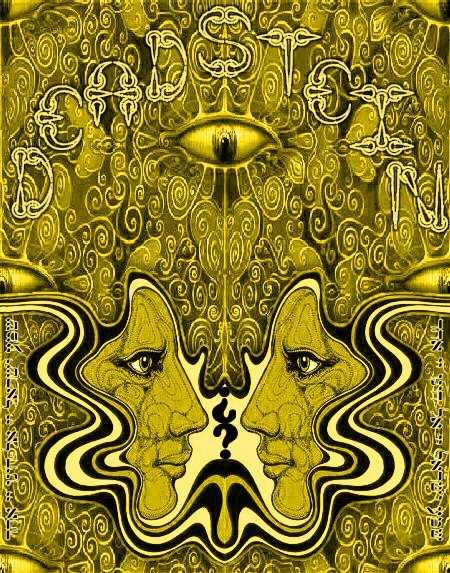 Let's see how this posting work this week with me, Siri and Microsoft OneNote performing an oral posting during a dog walk the day after the jam. Anyway the big news of the night was the big surprise of Scott showing up at the jam, bionic looking arm and all. He surprised us all when we saw him walk into the studio during the end of the Feel Like a Stranger. Rich immediately put him to work calling for the Box of Rain as the second song. It was great to see him come into the room once again even if it was just singing without the drums.
We seem to have a pretty good comfortable sound and feel for most of the night. Lee having the day off tomorrow, which is today as I speak, seemed to be on his game which certainly helps us keep the grooves in the rhythms together. I switched my position slightly this week as I move my amplifier to the back wall adjacent to Lee so I was kind of next to him for most of the jam. This meant I was able to communicate the next song to him every now and then which certainly helped out a bit. I think Kevin seems to be getting a little more comfortable with is slightly changed bass amp set up and I think it was sounding pretty good for him.
On the negative side of it all is Rich's so called friend Scott Bayer who came into the room and spilled a whole box of cheddar fish of some sort and just left them on the floor for us to fend for ourselves with. Apparently he ran out of the room in fear after Rich screamed at him for trying to use a song-sheet of his to clean up the cheddar fish with. Funny enough Kevin use the same song-sheet to clean up the same cheddar fish off the floor at the end of the night, which is amazing in and of itself, Kevin going on the ground to pick up the mess of Scott Bayer. Needless to say, it is time to ban Scott Bayer from Deadstein.
Some highlights of the evening included a nice ending of the first set with the significant Playing in the Band into Terrapin back into Playing in the Band. It was a nice long exploration into both of those songs. The second set had an ending with a similar type of segued feel to it but it was based on an Uncle John's into the Wheel back into Uncle John's with the closing of Casey Jones. Both of those long exploration song segments to the sets were pretty long and big, lots of fun with lots of good stuff going on. Somehow, we ran through the finish line of both the first and the second set with such lengthy jams. It was quite satisfying in many respects. And that's what she said.
I thought I was playing pretty well for most of the night at okay control over my tone in my playing but there were a few songs I was uncomfortable with. These included the Minglewood Blues, Saint of Circumstance, and a couple others that I can't recall since I am currently watching Rags pee all over everyone's yard. The Lost Sailor was tight in its structural; integrity.
Well, it was another good night of Deadstein. Looks like next week will probably be a four-man quartet playing lots of Jerry Garcia band songs, of which there were none this week, so they are long overdue. I feel like I'm getting a lot closer on publishing Jerry Garcia songbook Volume Nine as well as getting in my Jerry Garcia clone Chinese guitar, Volume Rags. Speaking of bitch, we are virtually done with our walk and I was able to dictate this posting in about a 10-minute walk while doing what I do with Rags the dog, that was really cool and a tremendous use of my time. And with that I bid everyone a Freak Out!
Not so fast, another few final thoughts I just remembered that when drove past the studio on 55th Street looking for a parking spot I noticed 5 or so fire trucks in front of the building. I quickly texted Kevin to let him know that they may be coming up, but it must have been a false alarm. The Jack Straw seemed especially good. For some reason all my count-offs into the beginning of songs seemed right on this week. While the previous mentioned cheddar fish were a bone of contention, we had no other food as the large Hispanic Band practice before the jam must have used up all the change in the machine and none of us had exact change, so the cheddar fish were a G-d send prior to the spill. Now that's about it and time to for real Freak Out