1/7/1997

Ganesvort Street - First Jam of 1997, lots of guests and great Memphis Trio.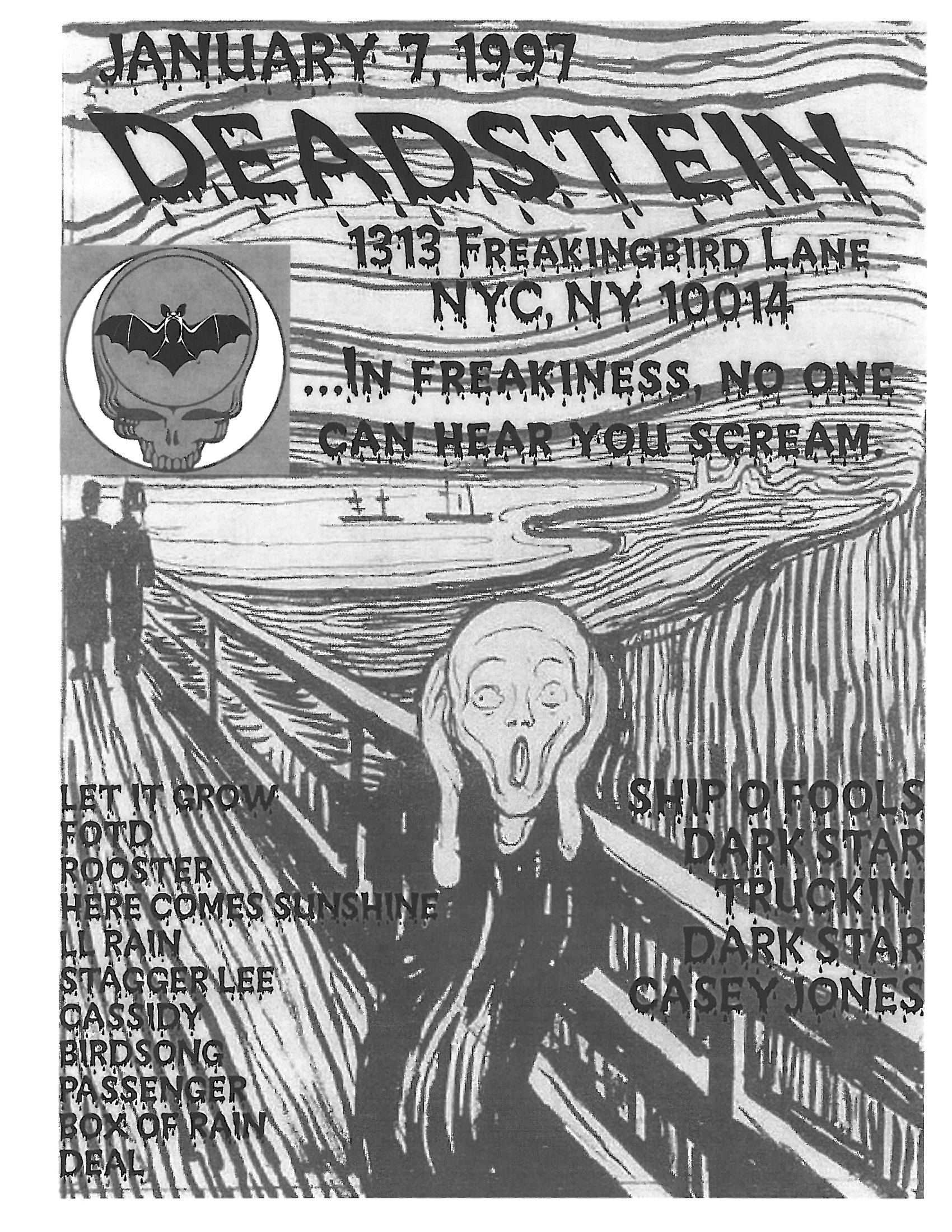 First Set

Let it Grow
Friend of the Devil
Little Red Rooster
Stagger Lee
Here Comes Sunshine
Looks Like Rain
Cassidy
Birdsong
Box of Rain
Deal


Second Set

Ship of Fools
Dark Star->
Truckin'->
Casey Jones
Lovelight

Notes
This is the jam night of 1997 and it was festive.
Everyone was in attendance except Dennis, who has been around for a while.
We saw the triumphant return of Jonathan, who was well tanned from his Florida sojourn.