2/4/2003

Smash Studios R - Smash Studios R again, but a relaxing week without all the wires, mics and hassles of taping.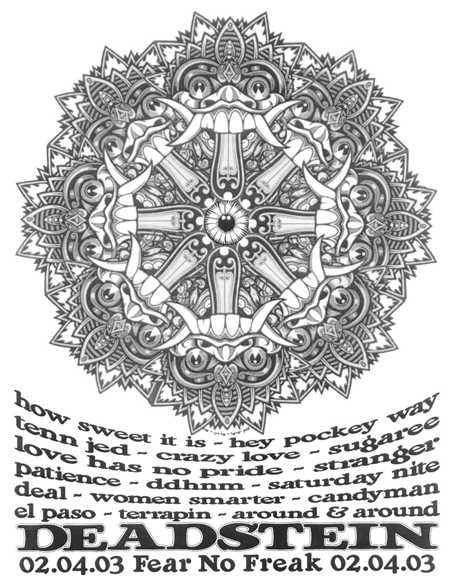 ---
We played well, there we no guests and we had a fresh showered MiniT in for a nice MiniT set. I didn't tape this week and had to rush out of the jam but Rich got a two track with direct MiniT vocals. Hopefully that worked out for him. It was good to see Andy there after his harrowing experience with the Kenilworth Police on Saturday night. Lots of good stuff. Kevin double amplified his bass using both the bass amp and the PA. It sounded pretty darn good. We did get a working Death Don't Have No Mercy that was good. As usual the so called death march of Love Has No Pride was sweet. It's funny death has no mercy and love has no pride. Even the Terrapin, which Dave sang was pretty darn good. A fun night for us all, look forward to next Monday.

For reference this was the recording setup.
Rich recorded into his Tascam CD Burner using Channel for For terez Direct and Channel 2 for the Overhead Mic. I took the week off from taping.
Till next Monday again at Smash Studios R again when we have a full MiniT session again.