9/14/1999

William Weiss Interiors Studio - A Scott birthday show in lieu of the big surprise.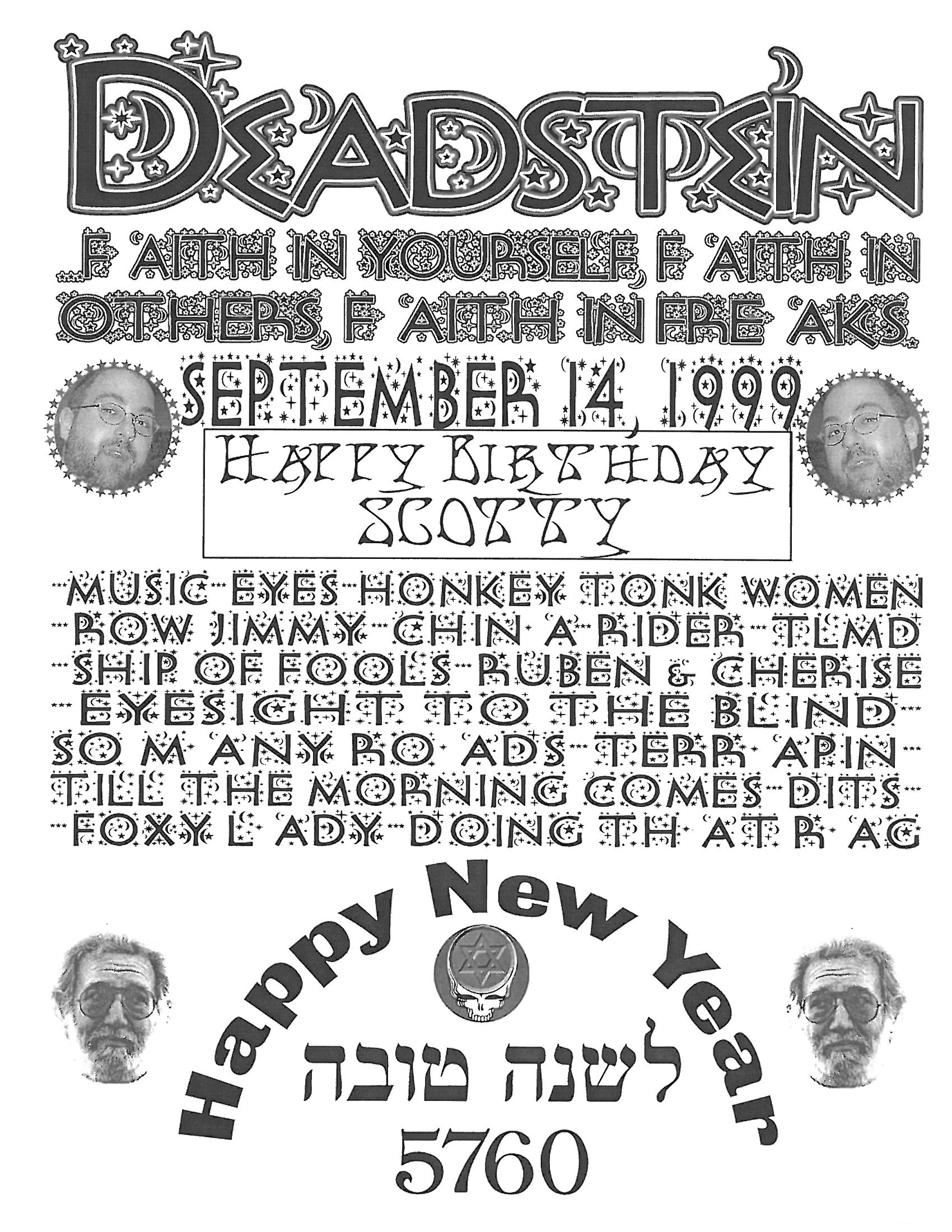 It was the big Scotty birthday show, and that was no big surprise to any of us. Johnny needs a pep talk as he needs to find a new home. We lost our friend from Capitol Hill and Floyd is hitting us hard. At least the Mets keep doing well although they did lose tonight. We had no guests and ended a bit early to let Andy catch the train. The sqeeky wheel still needs a bit of grease. It was Deliciozo as usual and it was good. Bill always did like those garlic knots. He'll miss them and well miss him.
We had the traditional Scotty To Lay Me Down and it was pretty sweet. I know we played other song but I forget them at this point. WE had trouble getting the Eyes going but once we started over it was pretty good. I like that Honky Tonk Women. It's a lot of fun. Andy sang it well. I liked the Talking Heads thing we did, I was playing the congas and had a good time with it.