9/2/2003

Smash Studios R - The entire band is Back In-Stein.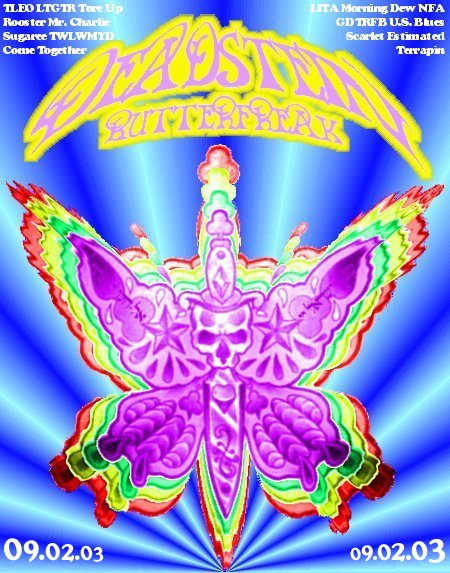 It was good to see the whole band back again, just like the new home page depicts. There were no other guests in Studio R, and like we usually do, we played pretty straight through the whole night without much of a break, besides dealing with cell calls. I thought for the most part we played pretty well. We had very few slip up and had momentum working for most of the night I didn't tape but I brought in my Rode NT-4 for Coffee Boy to use with his Mini-Disk, it will be interesting to hear the difference. Thanks to MINIT for getter the battery and thanks to me for forgetting the battery. Kev also got a new car with a CD player, this may bring a new opportunity for him to hear some music. Remember the 5-19-77 CD I lent you 2 months ago with the great Playing the Band that is on your computer. Give it a listen. Terez used a Sennheizer 421 that I brought in and I thought she and the PA sounded better than usual. Bitching and moaning about the equipment before I got there, but it ceased once I arrived.
I missed the Fresco Taco C5 cause I arrived at 7:00 and parked for free. I had a bit of NJ traffic but it was easy to get in. Got home in record time.