6/27/2000

William Weiss Interiors Studio - Second annual semi-acoustic Larry B-day show.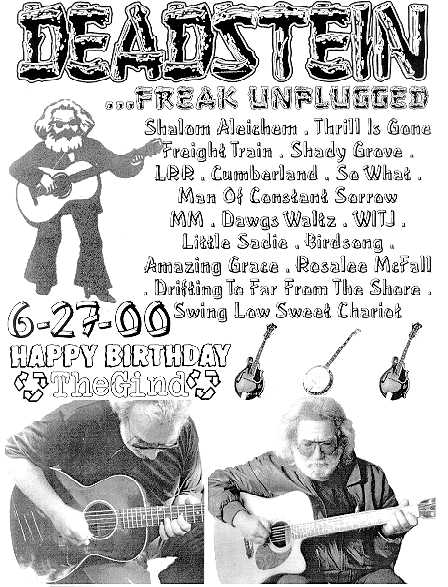 Well, it was to be my second annual Deadstein acoustic jam and I do appreciate everyone's efforts and attempts to please my stupid request to play acoustic. I thank everyone for bringing their strange instruments and putting up with it through thin and thin. I can't say it was a success but it was nice for you all to try.
Speaking of thin and thin, it had to of been a terrible night for Andy. Between the traffic, the wait at the door, no veal-parm and lousy music. It must of left a bad taste in his mount and an empty feeling in his stomach when he left. I thank him for putting up with it. At least last week was really good.
Till we meet again