8/15/2000
William Weiss Interiors Studio - Tommy Snapple makes his official Deadstein debut.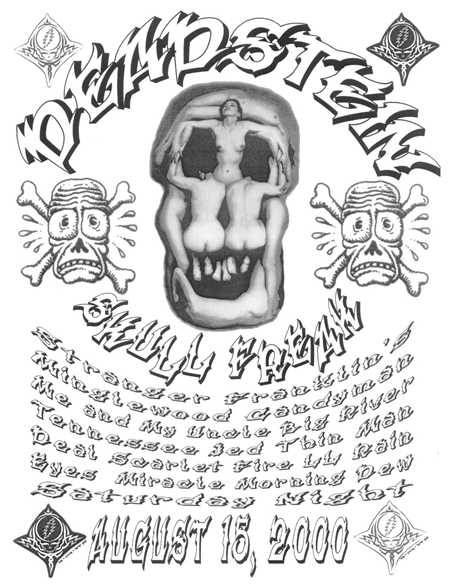 The was no Brotman but Tommy Snappy, Wappa, Banjo was there to sing many of the songs. He did a real nice job. Ya gotta give him credit. I probably forgot a song or two. It's been quiet on the Deadstein.com recently so talk it up. It was a hot night, I had my new midi ready Strat guitar and Larry was nice enough to lend me his GR-30 so I had a ball. It was really cool stuff to do. And speaking of which I want to use it instead of writing this stupid thing so ta-ta.

By the way, mets swept a double header against the Rockies and are two games behind Atlanta. They are hot! Today was the first non-humid day in weeks. It was great to see the sun!