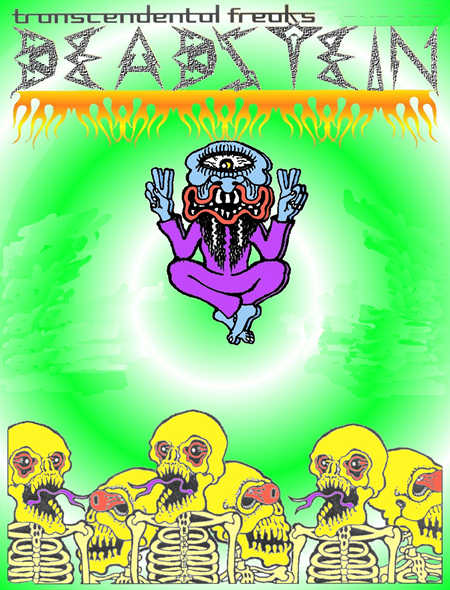 MiniT was back to Deadstein trying to keep up song wise with us Joneses. In many respects such as Mississippi Moon she surpassed us Joneses by singing better than we play them. In any case, we had a good session with her as we teamed up the vocal stylings of Bill Siegel and her for an exciting and fun time. Sonny and Cher, Donny and Marie and Bill and Terez.
So we had Bill S. as a guests and then we also had Michael B and his Smilyfest buddy Bob who caught the very end of the last song, Casey Jones. Too bad they could have gotten there earlier to enjoy us. We also had a White rapper try out for something at the very beginning of the night. We had some good beat and rhythms and for what seemed like it was to be a dull Deadstein turned into a fun event. You got to go to every show. I thought the room and the vocal PA systems sounded better than usual. Trister was noodleing on King Solomon's Marbles all night. It was a full night of music and songs considering we didn't get started till almost 8:00 p.m.
Kev, Coffee-Boy and I met at the Fresco Taco before the jam. I had 2 fajitas. Coffee-Boy handed out a nice pound of Starbucks to me which I am grateful for. Thank you. It was a good night to have a Monday night jam since I would have watched the Giant debacle on Monday Night Football where they lost to the Bucs. Till next Tuesday when we are back in Studio A.