1/3/2002

Caroll's 41st Street - The whole band enjoys the Banjo birthday set.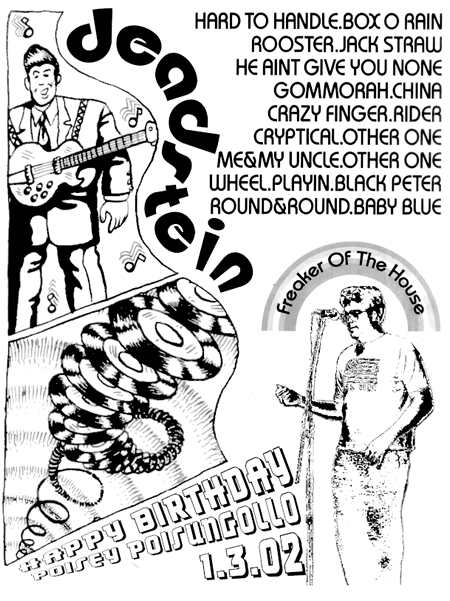 It was the Tommy Banjo birthday show and he had the whole band there to celebrate. We really only had one guest, LeeJ who was there to add to his Deadstein video collection, one of the largest on the east coast.

I think we played pretty well with lots of good powerful jams and good transitions. I wasn't taping and took advantage of the entire band being there to play with my midi stuff and played lots of it. Many a weird, spacy or synthesized sound was I making. Rich had the out-of-tune grand piano which we were thankfully able to substitute before to long into the night.

Till next Tuesday.