7/16/2002

Smash Studios R - Terez and the 24 track Mackie join us in Studio R for a bunch of new songs.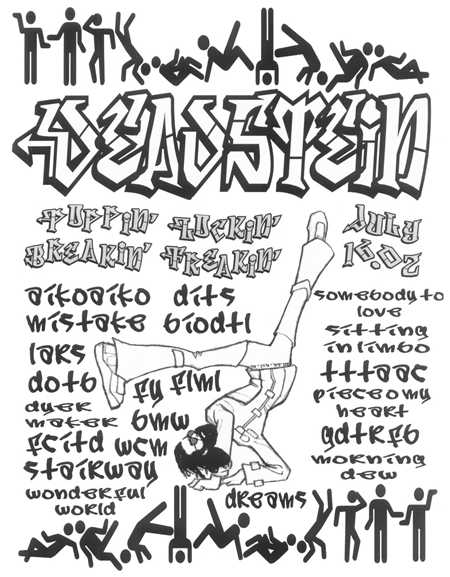 ---
It was the second night of Terez joining us for a session and what a pleasure it is. For all the muck that comes with playing songs, that I never liked in my life anyway, downloaded an hour earlier from an unconfirmed Internet it just great to hear the songs sung well. When we click it just amazing! It's unbelievable! It's the greatest thing I've ever heard. You know what I'm saying.

It was also the first night of me using my new Mackie MDR 24/96. Up to 24 tracks of pristine 24 bit digital recording. A pleasure to setup and take down. I'm listening now and it worked like a charm. We were in Studio R, the live recording room. It's not as good as room A in my opinion. Room A has better amps and PA, it's bigger and brighter. Room R was pretty good nevertheless. Except for Terez, we had no other guests as Stu is busy working the back channels.

Gotta go to bed. I should be feeling good since I resisted the Grays Papaya on the way home. Trying to spare Rich's life as well as mine.

Till next Tuesday.