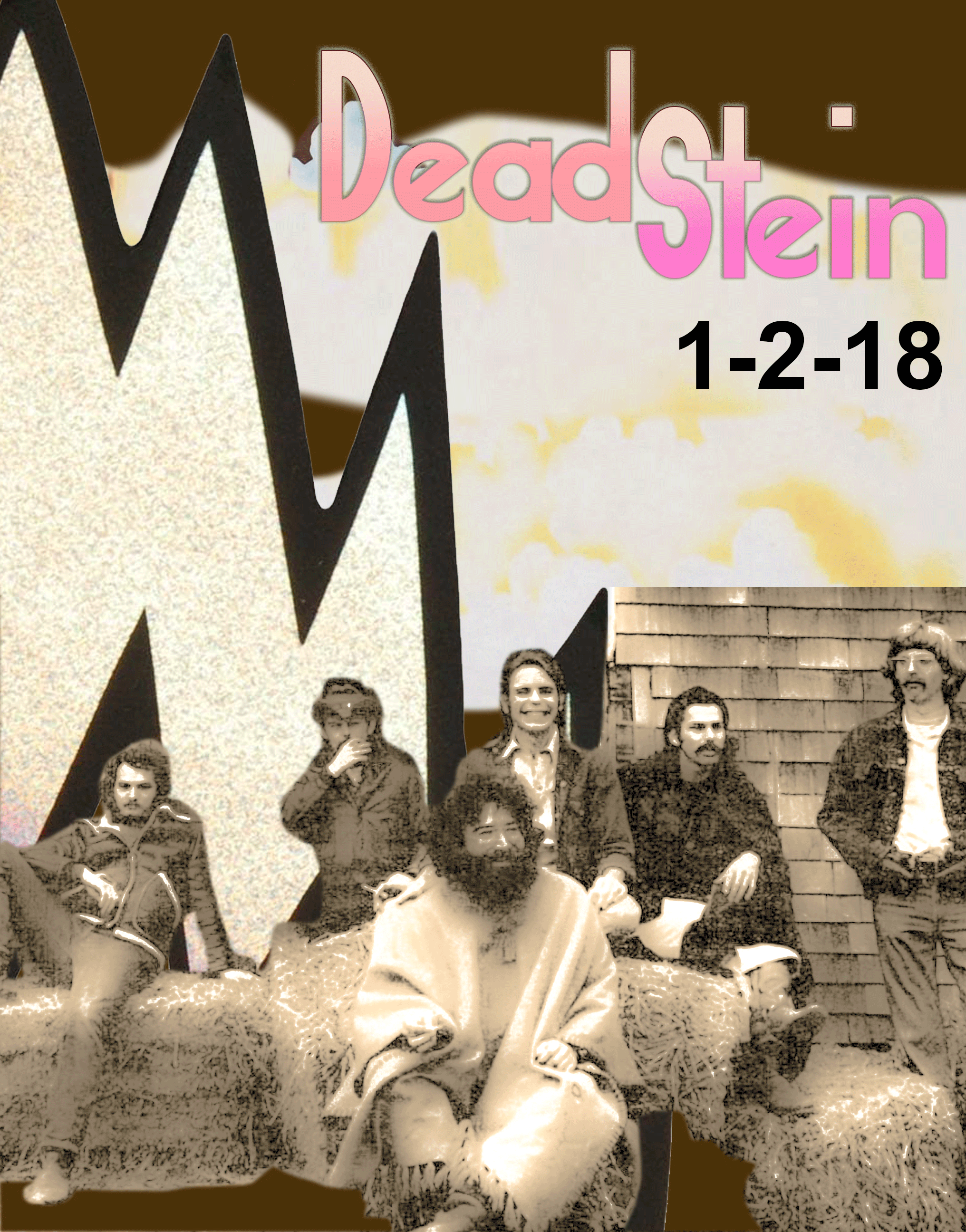 The audio files are provided in the following folder:
http://deadstein.com/audio/01-02-18
First jam of 2018 and we were stretching way beyond our Deadstein roots with an exploration into the non-Dead packet. I had added 4 new Zeppelin songs to the packet over the week and got to play two of them, Ramble on and Whole Lotta Love. Hey, it is what is Deadstein style. They we did a whole lotta others like the Get Back, Let It Bleed and a bunch of GarBand, Dead, etc. More of the same and more of the different and a whole lotta more.
Freak Out and and Making 2018 Grateful Again