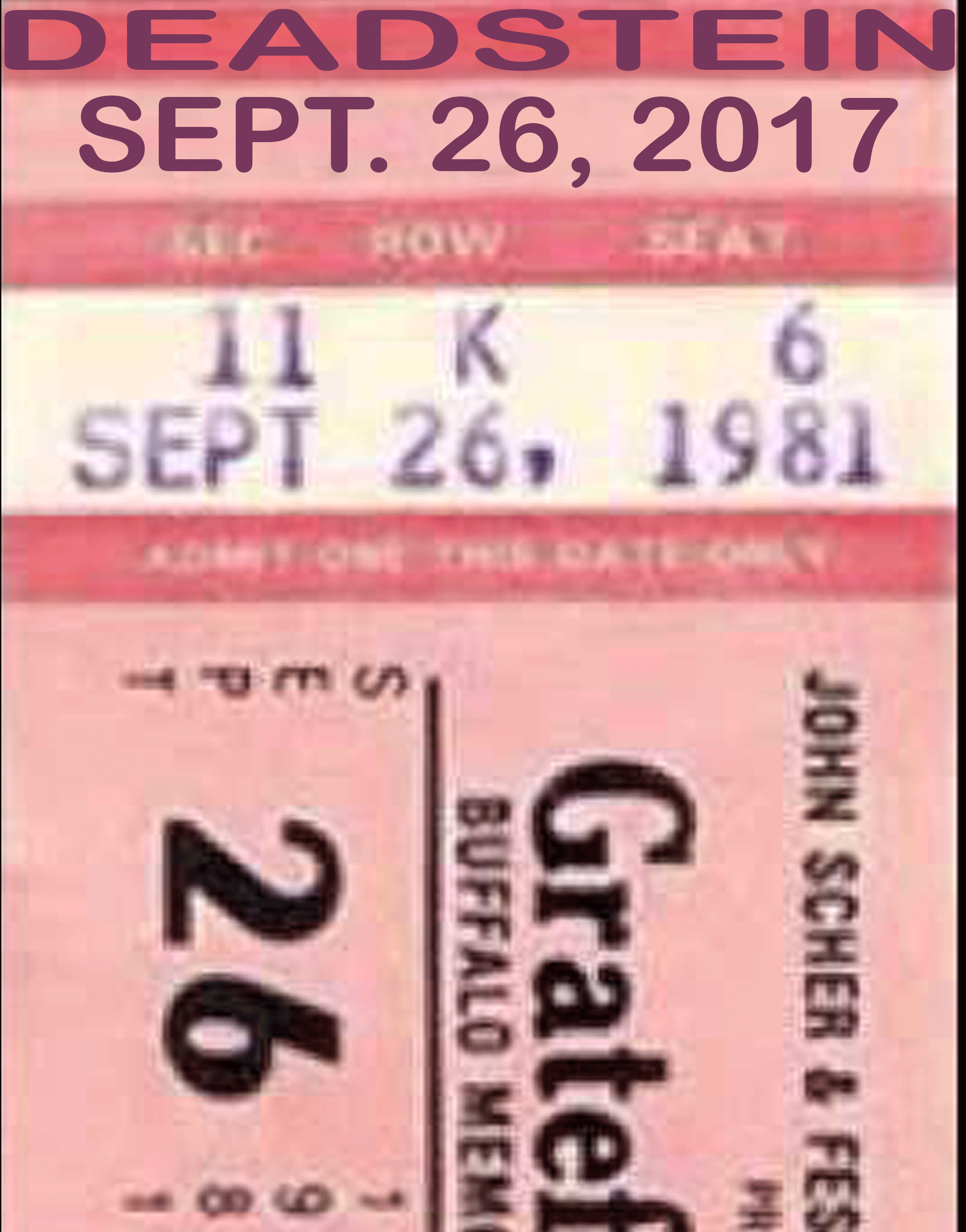 The audio files are provided in the following folder:
http://deadstein.com/audio/09-26-17
Andy called out at the last moment this week leaving me to pick up my Phred and assume the lead guitar role for the night. Just so we had a plan I decided to play the September 26, 1981 Buffalo War Memorial show played by the Dead 36 years ago.The opening was Shakedown and my new MicroTron seemed to have a ground buzz that i was not happy about. Wasn't a game stopper but a downer. The Shakedown worked out pretty good and we were off to the races. It was a big night of music to finish so we didn't waste anytime and got to business. We jammed short when it came to the jams but we did finish the setlist somehow. Quite a feat. The only change to the original setlist was playing a Music Never Stopped instead of the Let It Grow which we just played last week. It was a bit exhausting by the second set, but somehow we did plow our way through it all. Not the greatest, but not the worst either. More good moments and sounds than bad. Looks like next week we get Andy back but lose Scott. Maybe oneway soon we get the entire band together.
Freak Out!