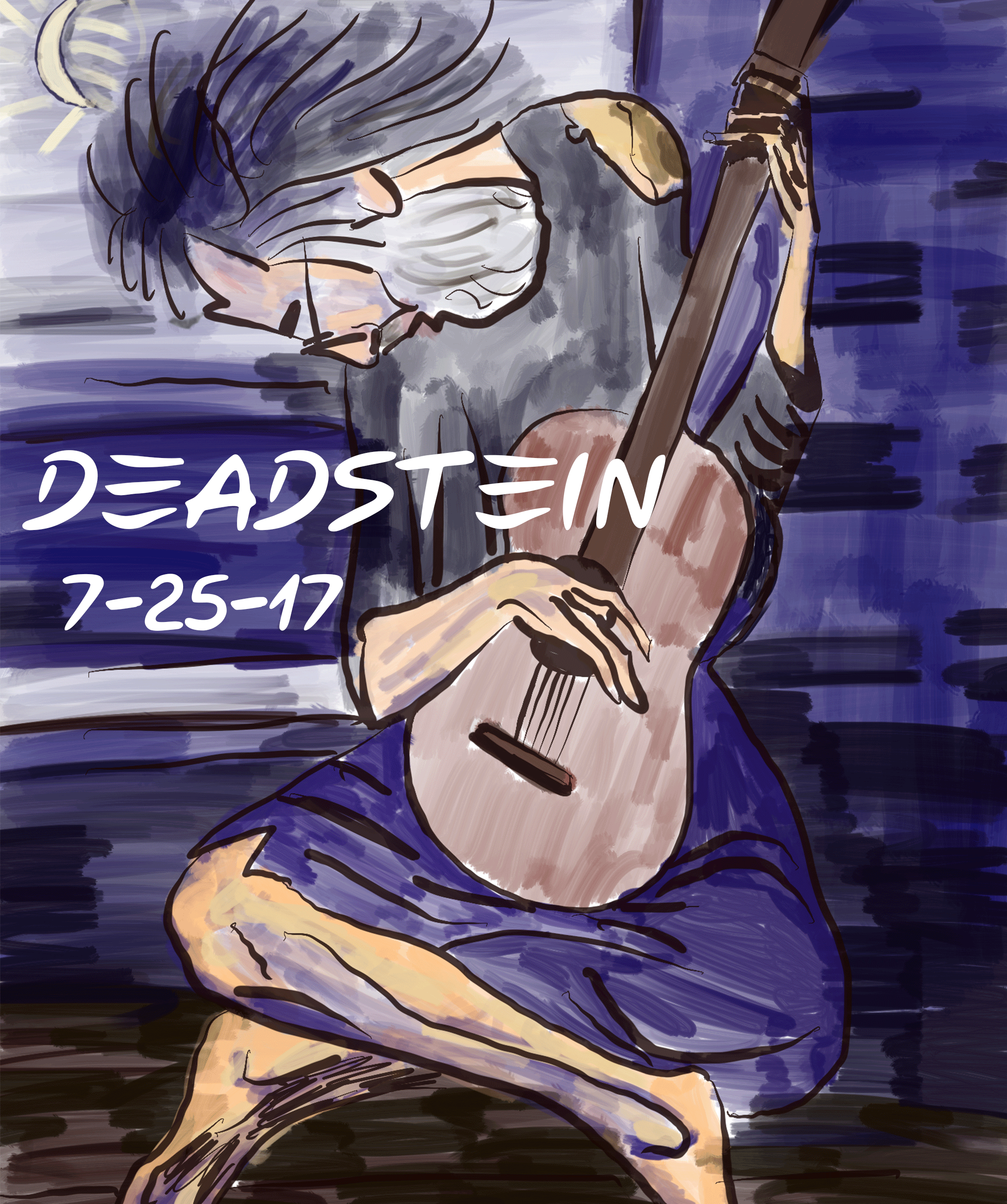 With Rich away we were expecting a keyless evening, but when Carroll's bumped us from Monday to Tuesday, that left Kendall, and Mark, out in the cold. It's a bitter pill to swallow, but we all must from time to time, but it usually brings you back hungry, wanting a bit more of the groove. This left the quintet of me, Andy Kevin and Lee and Scott on drums. It providing Andy and I an opportunity to take care of the vocals for the night. In addition, I played Keys during the Garcia Band songs, leaving Andy to be the solo guitarist and lead vocalist during those parts. It was a fun night with lots of good music.
Andy''s a sucker for a Getaway opener so we rocked that into a well done Greatest Story and we were off to the races. Althea made all the sense in the world to follow and it felt good. This brought out the Picasso Moon, for the first time in ages next. We were rusty, but a nice little warm-up with the Grateful Dead helped us really give this one a great effort. We net plunged into the GarBand where I was able to record not only the audio, but also the midi of the keyboard I played. As a result, what you hear is from the midi capture, and played on virtual B-3s, rather than using the audio capture from the room. I was psyched how great the keyboard setup at Carrol's was and how easy it was to plug everything not my computer without issue. Whew, that's great when it happens. This night we also broke out the Twilight, which at times felt great.
The Second set was filled with big songs, with the help Foolish and the big quad of Estimated --> Eyes --> LostSailor --> Saint of Circumstance. All well done and a lot of fun. A little Tough Mama served as an interlude before the Terrapin, Saturday Night opener. We had some really nice band grooves, sounds during this second set. Look forward to jerry's birthday next week and we head into the Day Between
Freak Out!