4/13/2016

Carroll's 55th Street - Outlaw Dead - Merle Haggard is remembered with 3 of his songs.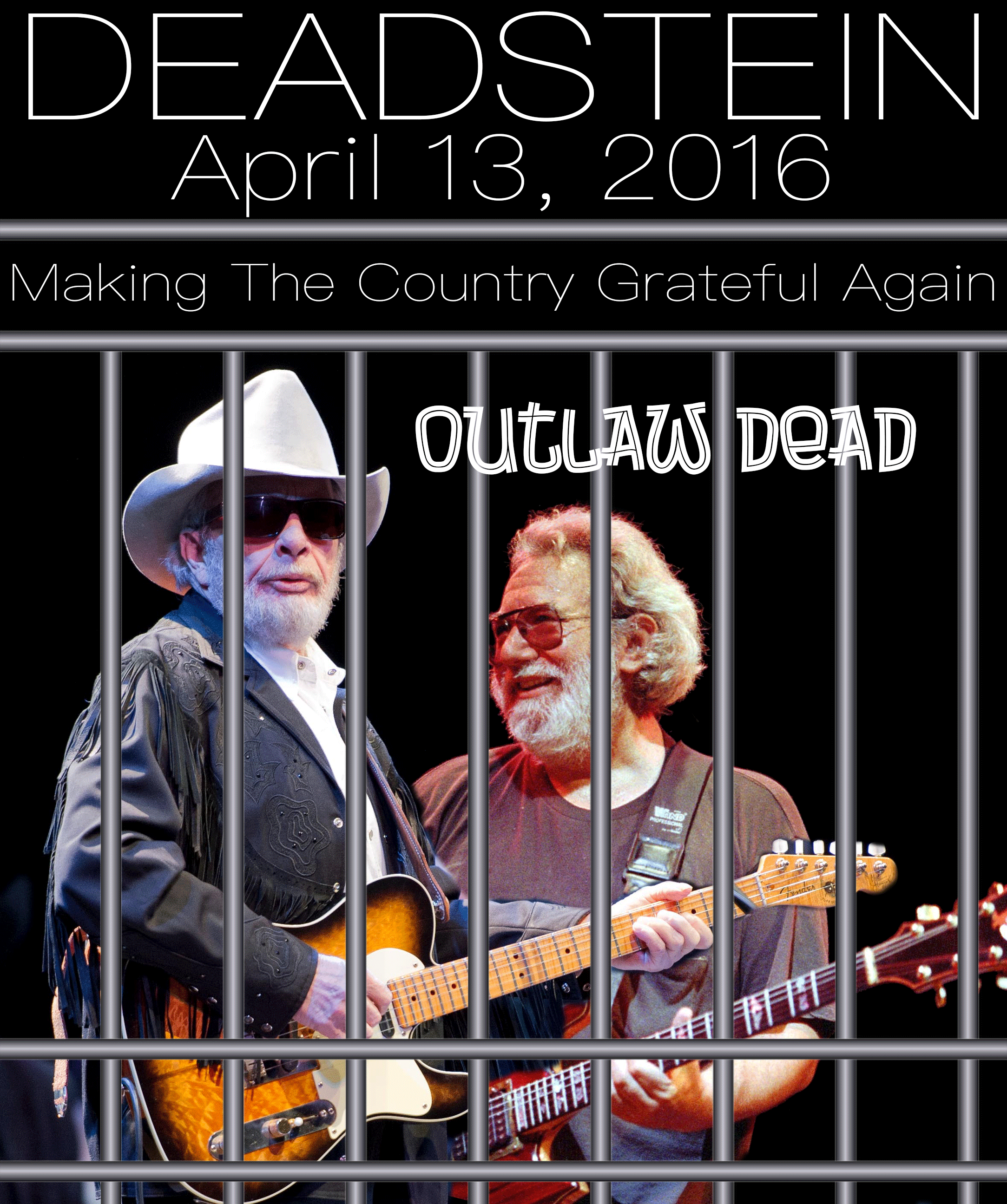 The audio files are provided in the following folder:
http://deadstein.com/audio/04-13-16
Merle Haggard passed earlier this week and we were going to remember him by playing the 3 songs I knew of the Grateful Dead playing of his. Of course, there is Mama Tried which we play all the time and is on of Merle Haggards better know songs, Jimmy, the old guy from Carroll's used to dance in the hallway when we played the Mama Tried cause he remembered it from Merle. Next we had the Sing Me Back Home, which I didn't know was a Merle song until he died last week. Nevertheless, it makes sense, another song about jail, Outlaw Country and now a Dead Outlaw. In a non-outlaw and not very Merle Haggard in prose, we opened the tribute to Merle with his number one hit, Okie From Muskogee, which the Dead played with the Beach Boys on 4/27/71 at the Fillmore East. We gave these songs a listen before we played them and that helped us really understand what to play, better than usual. The result are really good. RIP Merle, as we are Making the Country Grateful Again.
Alan, was a late callout, once again this week, and I therefore made an announcement, that I was going to play mainly Bob during the jam and phil in the Jerry as overdubs at home. This was a big effort but the results are great. Both while tracking live and overdubbing at home. It is why the posting was so late. Give it all a listen, there is some great stuff in there. I also added keys in the Stranger and the Samson. Finally, I over-dubbed the bass at home during the Long Black Veil, Cry Baby Cry and I'll Be You Baby Tonight, as Kevin was talking to his sonic the hallway during those songs.. These were also pretty darn good efforts. It was a pretty good night of music and we do it all again so soon on the heals of this one. That's why you got to go to every show.
Make America Grateful Again.
Freak-Out