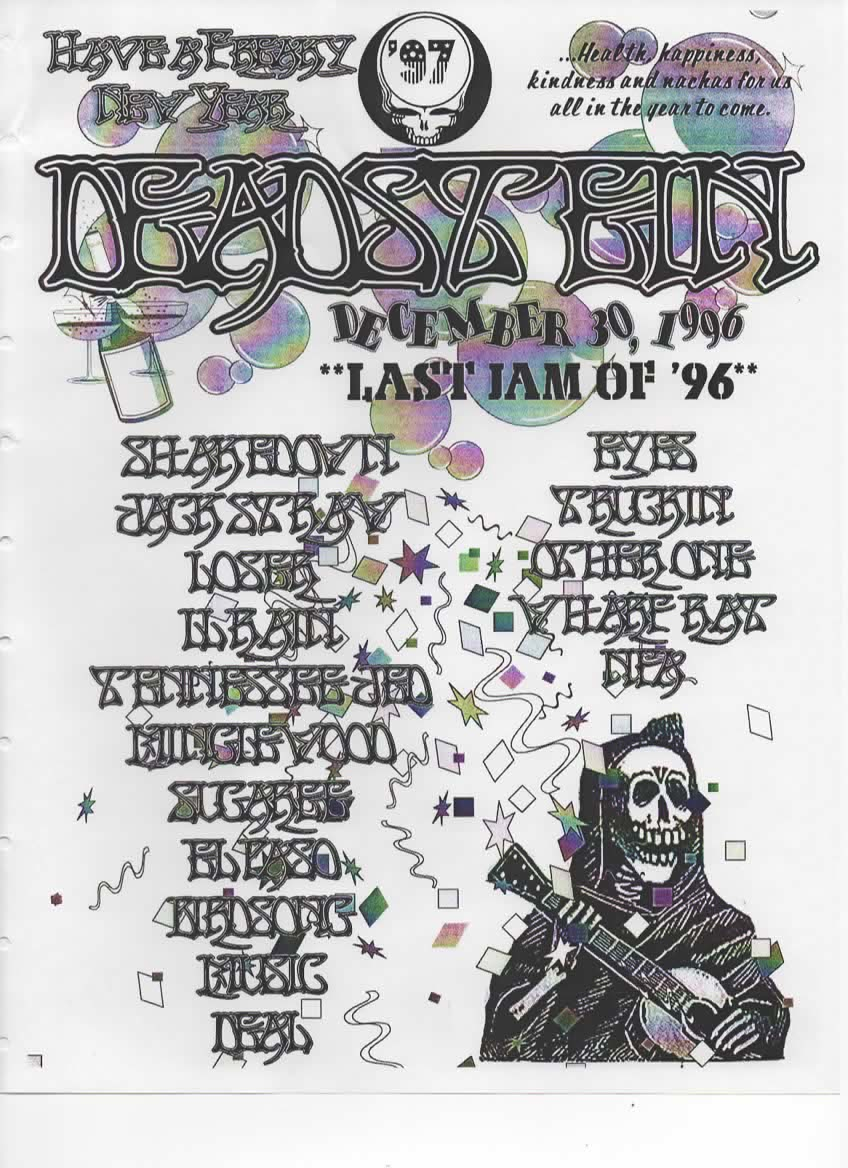 First Set

Birdsong/Other One Jam
Shakedown Street
Jack Straw -->
Franklin's Tower
Loser
Bertha
Big River
Tennessee Jed
Minglewood Blues
Sugaree
El Paso
China Cat Sunflower-->
I Know You Rider
Playin' in the Band-->
Music Never Stopped
Eyes of the World->
Morning Dew->
Not Fade Away-->
One More Saturday Night

The Annual Deadstein Holiday Jam with the Wind.
Also appearing on lead vocal and guitar Jonathan Spitz
With the rest of the cast present and in full including, Rich on the Hammond, it made for one of the fullest and most exciting nights for a long time. This was not a "No repeat drudge match," if there is such a thing.
I was good to see John's brother Mitch and his friend enjoy the jam so much. They really got into it.