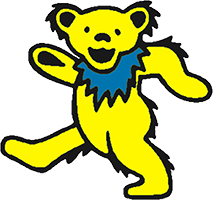 William Weiss Interiors Studio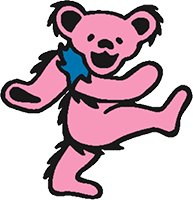 12/10/1997
Scott's new Tama brings in a dynamic evening based on 12/10/96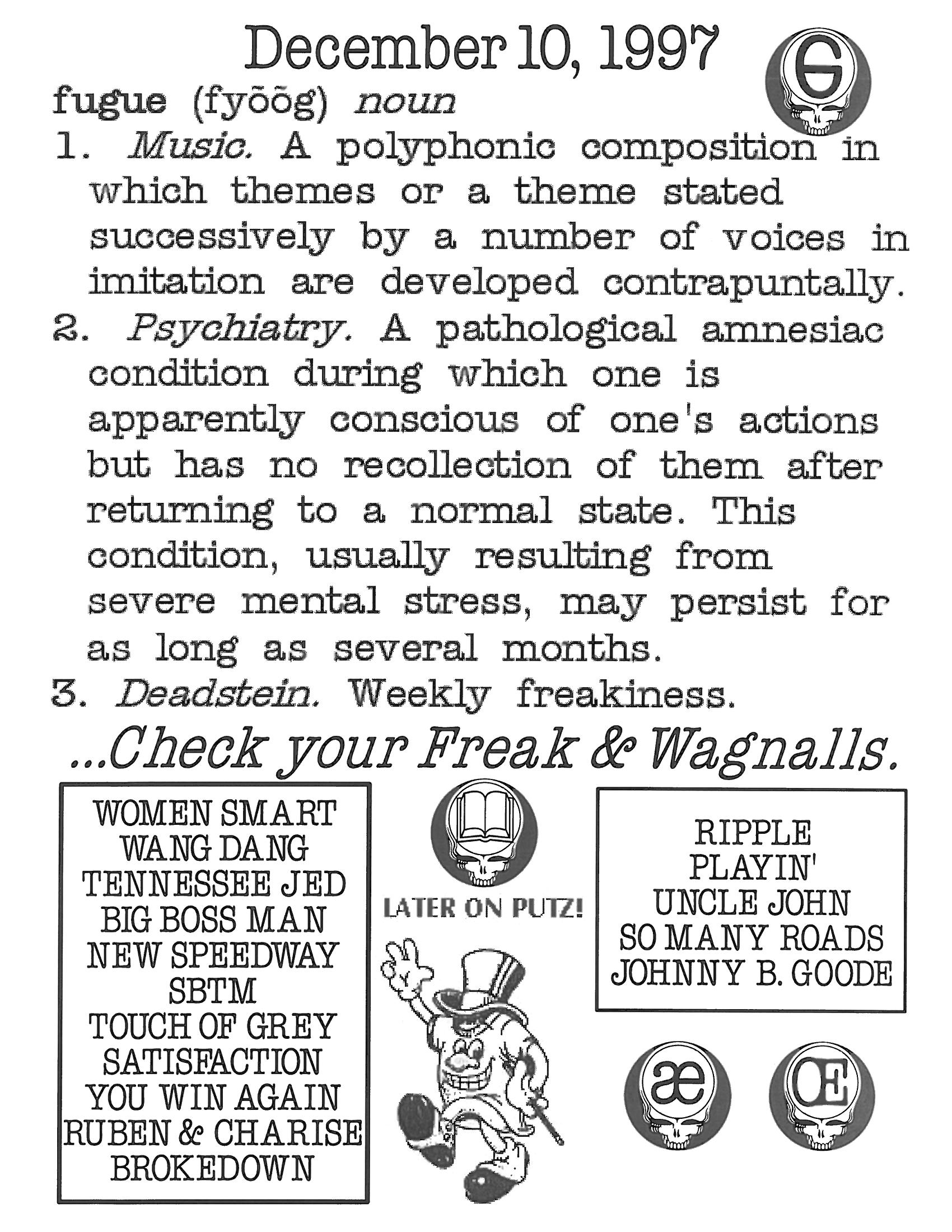 First Set
Woman Are Smarter
Wang Dang Doodle
Tennessee Jed
Hard To Handle
She Belongs To Me
Touch of Grey
You Win Again
Brokedown Palace

Second Set
Ripple
Playing in the Band->
Uncle John's Band->
So Many Roads
Positively Fourth Street
Johnny B. Goode

Notes
My new flat wounds that sucked.
Scott's New Tama's which better be good.
Larry's new distrotion box
Spillboy and Larry's friend Mark, Steve Levinson's friend from Manalipan, NJ, were the only guests.
Ironically, a garbage dumster rolled down the sidewalk hand dented my hood from Filiberto Sanitation. I guess I will never have peace with those guys.
We played Rubin & Cherise in practice a few times but not seriously enough to be included on the list.
First Set Comments
Larry M. really seemed to love the You Win Again. It was tight and confident and just pleasing to play and hear. We usually do that song well.
Half Time Eating Comments
Dine-O-Mat was right on target.
Second Set Comments
Larry B. did his typical tripping all over his actions during the final note of the Johnny B. Goode.
Weather
A rainy and snow night. Beautiful in the basement but the ride in had snow in Jersey and Rain to the east. No big deal though. First snow of the year.