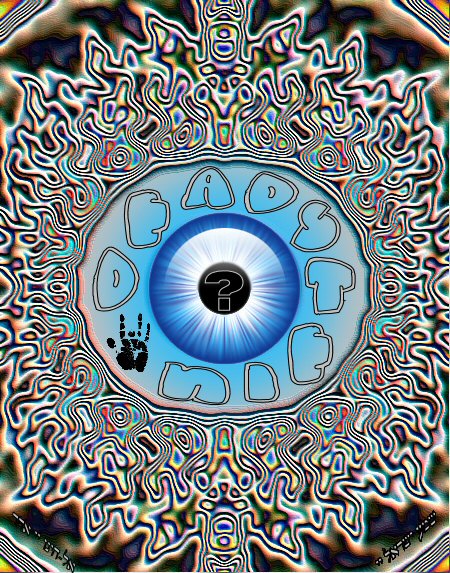 We were placed in Carroll's Studio 3, the big one for the night and the whole band was there. In addition, Trister brought his old time buddy Jayson Hill to the jam who was walking in and out of the vortex trying to get the best angle on us. Haven't seen him for a while so it was good to have someone who appreciates us back in the room. As a matter of fact he must have found us so interesting that he played an hour of the jam to his wife amber by holding up the telephone. Wacky, wild stuff.
Scotty was eating his roast pork and snow peas when I arrived at 7:40. I had Daisy May's brisket sandwich in my hands and was ready to sit and eat with Scott when Ray of Carroll's hung out for a bit and kibitzed with Scott and I when Scott sent him merrily on his way. He seemed genuinely happy for our relationship and our activity that we call Deadstein. It was a lovefest then we started to jam and everything was breaking down. We had the weak PA, Trister took 5 songs to realize his amp crackled and he had to get a new one. Kevin blew a speaker toward the end of the night just out of nowhere and in the end, Scott broke his kick pedal. All the Carroll's crap was turning to shit. Pardon the redundancy.
Had many a good songs but not as comfortable as previous weeks. There were some nice moments. Here Comes Sunshine was great until we try to transition into a Love Each Other. Our inability to segue sucks! It's too bad. It's just bad. Bad. The Comfortably Numb to end the night was pretty darn good.
In the world yesterday was opening day for baseball with the Mets winning 3-2 in a nail biter. The Yankees, well lets not mention the Yankees.