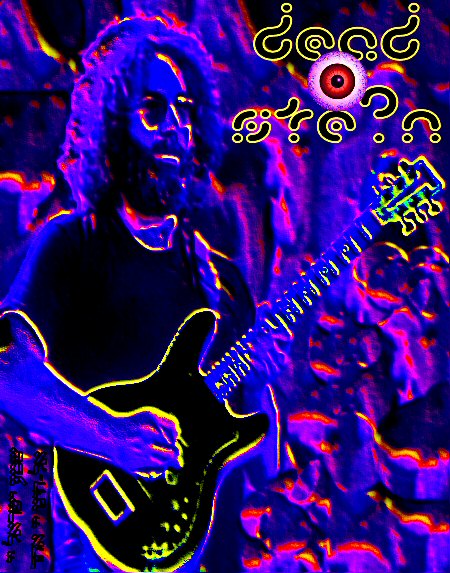 This was a tough jam to coordinate with everyone's busy schedules. We decided to hold it the night of one of my monthly meetings and I was able to make it although late. Way after the jam started. I arrived at 10:00pm to enter on a very hot Rhapsody in Red. The room was hazy with overdriven guitar that thickened up the air.

When I arrived we opened with the Feel Like a Stranger which was also pretty hot. At that time by Brother Jay and his friend and old roommate Ken Dramer walked in the larger Studio #4 to check us out. They were the only guests in the room for the night that I know of. Scott was nice enough to bring in a cooler of Coronas which was a nice bonus. Coffee was recording with 2 set of equipment in hopes of getting one complete recording for the night. I'm sure he missed a few songs because he didn't have easy access to control the recorders from his throne across the studio. Though the night felt and was abbreviated for me, it was still fulfilling, wishing I had more but making want to come back next week to see what it brings. I think it gonna be freaky with two Michaels probably showing up. Michael Carpetsteen and MB.

In the news, the Giants just were shut-out by Carolina Panthers in a home play-off game putting a disappointing cap on an otherwise enjoyable football season.