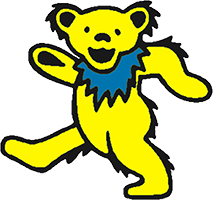 William Weiss Interiors Studio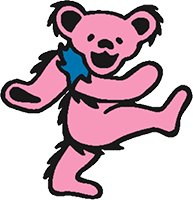 8/18/1998
Kev's back, Dave still can't hear yet we keep rolling along.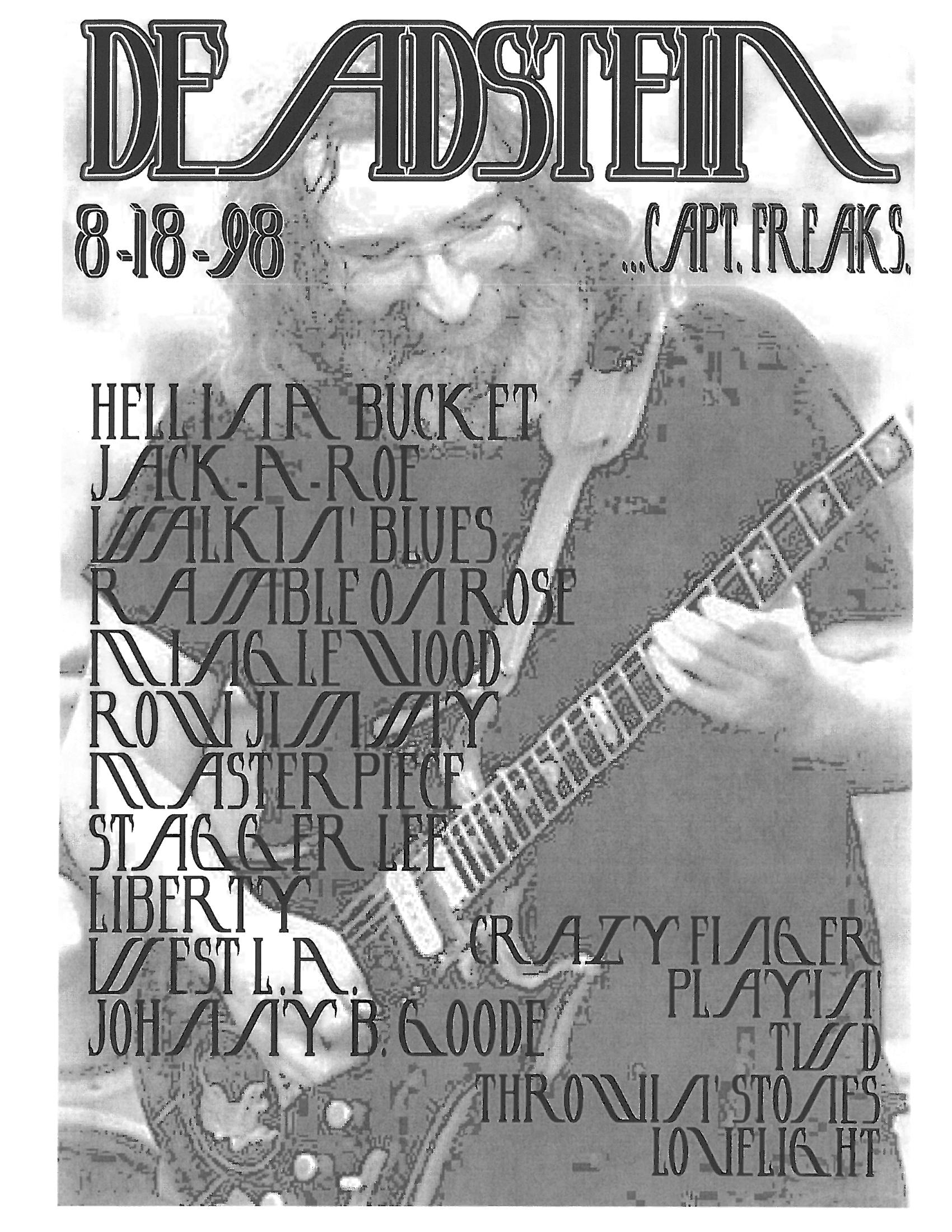 A big night after that had some real nice moments. Kevin was back from the Hamptons more baked than usual. Donny H. was in town again and pulling off some quality catering. From Jelly beans and Spree to Delicioso (formerly Memphis Trio which wasn't Italian enough. Tom and, someone' going to have to help me out were also there boogying to us. Freakboy woke up in time to get going on a few songs. Andy's Ratt-Box has a tremendous squeal at times that can kill a dog. I sunk a 9, actually a 10 ball but whose counting, on the break of 9 ball, Defeating Kevin without him having to get up. We moved the fan up stairs to blow the cold air down, marginal impacts. I saw Dave at the gas station on the way home, a little freaky. Mets win double header to pull in a virtual tie with Chicago for the wildcard. Clinton still had sexual relations with that woman. Scott brought the panel lady down for an early tour.
For once, we had a good count off to start the Hell in a Bucket and we were off and running. It was pretty cool how we just powered up and never looked back. The Bucket was great, perfect structure, few flaws and well executed. Real powerful, impressive and so interesting how. . .
Poor the Jack-A-Roe was. Hopeless from the start, I could take a lot of blame for it. Dave was doing drum work and it was a disoriented. We battled our way through it but it had few redeeming qualities.
I liked the walkin' blues. I personally gave it my Robert Johnson blues lick liet motif for those who were counting. I know it wasn't worth counting. What was nice was Andy's use of the Bic, not pick, to provide some nice slide.
Ramble On Rose was weak, a little disjointed like the Jack-A-Roe. I think we would have trouble with some Jerry songs throughout the night. Larry had the midi set up for it but someone Jinxed him and he didn't pull off his classic trumpet solo. I would like to make a motion that jinxes are not allowed at Deadstein.
Minglewood had some real good moments but it lost a bit toward the end.
I wasn't thrilled by the Row Jimmy but it was the best Jerry song of the set.
I really liked the Masterpiece. I think there were some harmonies going on and Andy had some of his classic moments with use yet.
A really hot, jazzy country jam in G7 out of a song's length Stagger Lee Jam. The Stagger Lee Jam wasn't good but the jam afterwards was great. Cool and grooving and dancing to the music. Right on Baby. When Larry was done doing a fully quick change of the strings he jumped into the jet-stream as we transitioned into a Cumberland. It was great stuff.
Food was great, too much to mention. Highlight of the meal was the interesting burnt corner slice of the sausage Sicilian pie. Tomaotes weren't that good. Bread and butter. That's dinning. Just saw Emi-Lou Harris on Conan. She was really good.
Playing didn't start like the Bucket on a good count. I still stand by my 7-8-9-10. I've heard it too many times. Nevertheless, playing in the band is about jamming and not counting. Andy really took some time delving into some interesting worlds in and out of a Fender-tubed-wah-wah world. It sounded really good.
Got to go to bed but the Fingers was fair and aI liked Larry's choice of the She Belongs to Me. It was perfect. Revolution was good and another night in the annals. An on and off rain of the way home with a cup of coffee which facilitates such a long post at 1:40 a.m.
By the way, I want Kevin's band photos.