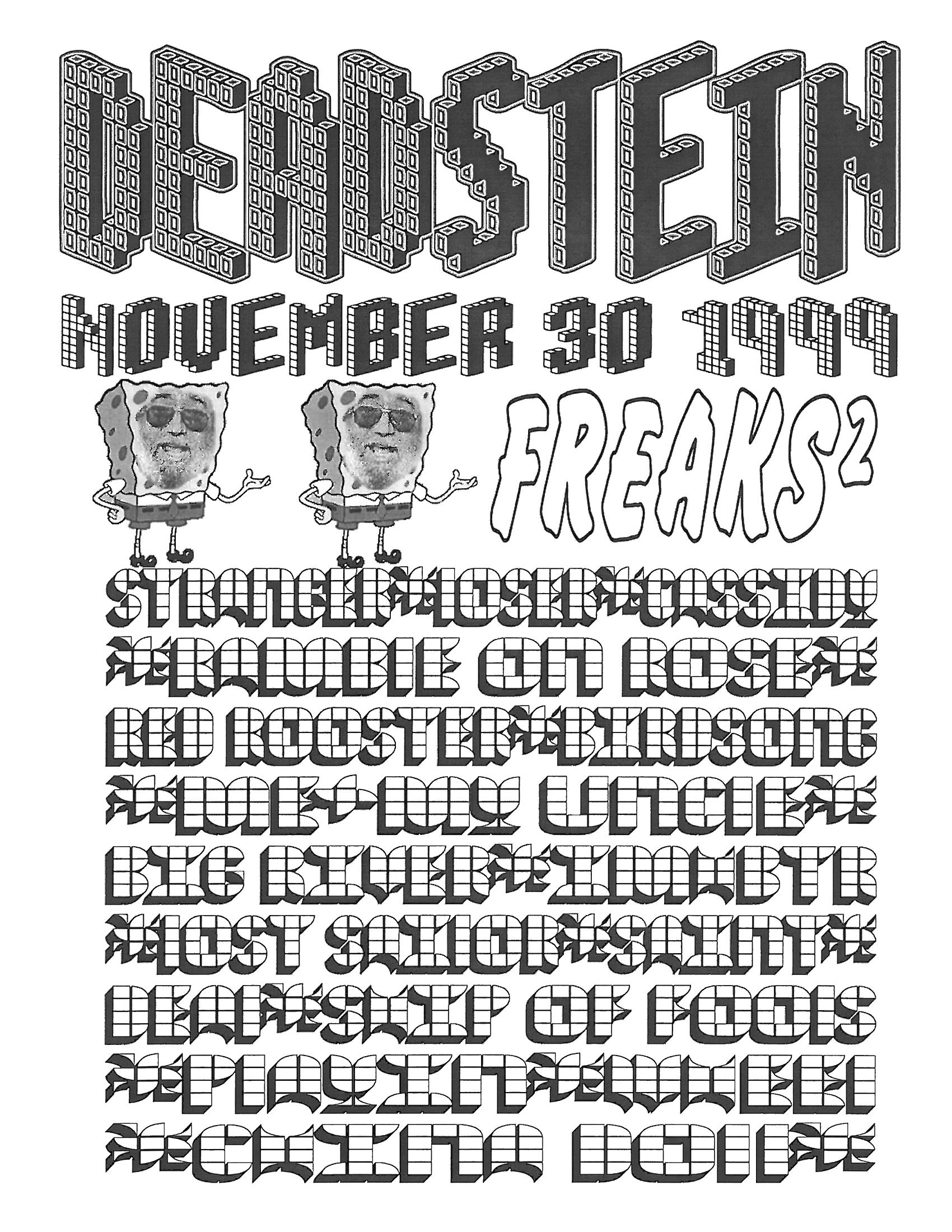 For the first time in a while the full compliment of Deadstein was present at the jam. As Kevin described it, scoppyness was there that reminded him of the old classic Dennis days. Andy brought Randi, always a pleasant surprise. I'm still waiting to hear her sing. Scott brought Andrew, also a pleasant surprise. He had a friend of his show up during dinner and they split together, not that there is anything wrong with that. Andrew played flute while he was there and had a few good leads, we should have done a Hunting Girl, a Hunting Girl. Johnny was up and about, spinning round and round for a while, which is more than we can say about his gimpy friend Kevin who is still "tarselly" challenged. I was still working on my new ART SGX2000 and gave up on the POD for now. I'm still learning it so I didn't feel like I had too many good sounds coming from it, but there weren't too many bad one either. At least I set up the foot switchable bypass on it so I could turn it off. Next week I'll have my surf foot board for the things and we'll probably hear some pretty raunchy sounds out of it. The best thing about the SGX2000 is the fact that I could set up a tuner for Andy on his (preset #179) and that way he doesn't have to disturb Kevin to ask him to borrow my tuner.
We played very big, way too big but things moved. The Rooster, for instance, had a quick pace to it and never dragged. Larry B. was not happy with the Bob song selection, being played and overdone, but they are Bob songs and that is what you get. Andy sang a few of the Jerry songs he was practicing all weekend including the Liberty, So Many Roads and some other one I cannot remember. The So Many Roads, for a cliche song was one of the highlights of the night, it had some of the sweeter moments from us.
We pulled off our first instrumental of a song that has words, in accordance with the verbal memo distributed by Dave, and I think it needed words. I did like the silence of the PA being turned off though, it definitely cleans up the air.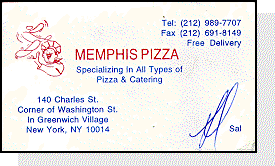 We had Deliciozo,and it was good, Pizza was nice and burnt, a little too burnt but good. Rice ball were big and buttery, baked ziti abound, salad was presoaked but they didn't let the tomatoes ripen. Ices and back to the food. It was late but scrumptious.
It was very cold outside but crisp and clean. Surprisingly little traffic. Knicks and Nets lost and these two make the Giant Jet game coming up this Sunday exciting, and both those teams suck. We jam next Monday and it's going to be freaky and the festival of lighting up. Till then.