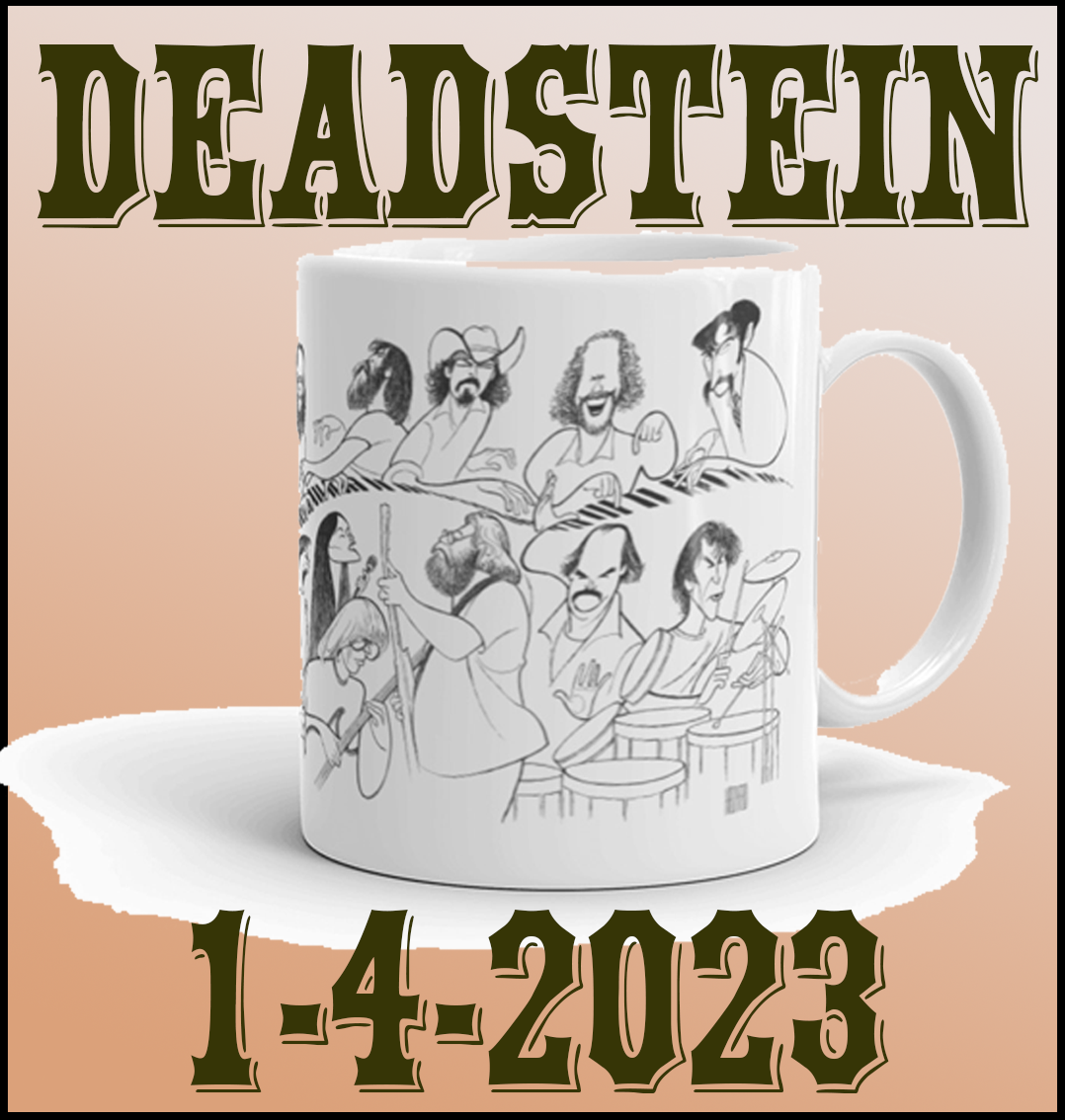 First jam of the year is kind of like the last few with with difficulty in outfitting a full band. This week we were happy to call up Mitch ("Coffee-Boy") back to his drumming duties. He comes loaded with coffee, cymbals and wisecracks at the ready and his drumming certainly places a whole new edge and feel into the Deadstein groove. he was coupled with Lee at the drums with the rest of the standard line-up, including Andy who left after the first set.
We started with a pretty cool, subtle first jam, which I usually don't include, but this one for some reason seemed worthy. Then we got going into a Bertha and you knew the feel of the jam was going to be different with a little more caffeinated energy than we are used to. We also played a few songs we think we will be playing next week at the Bitter End, when we hopefully will be getting together with our full crew. This included a Ship in Bb and Estimated He's Gone. We ended the set the our rarely played Lovelight. It wasn't all that good but playing the old songs should be one of or goals for the new year.
For the second set Mitch was calling most of the songs including many of the more obscure jerry songs which Scott always likes to call out. This includes a Hunter Get Captured by the Game, Gomorrah, Eyes of the Make, Brothers and Sister's to name a few. It was a good night a music and nice to play with Mitch once again.
Freak To the Last Drop!