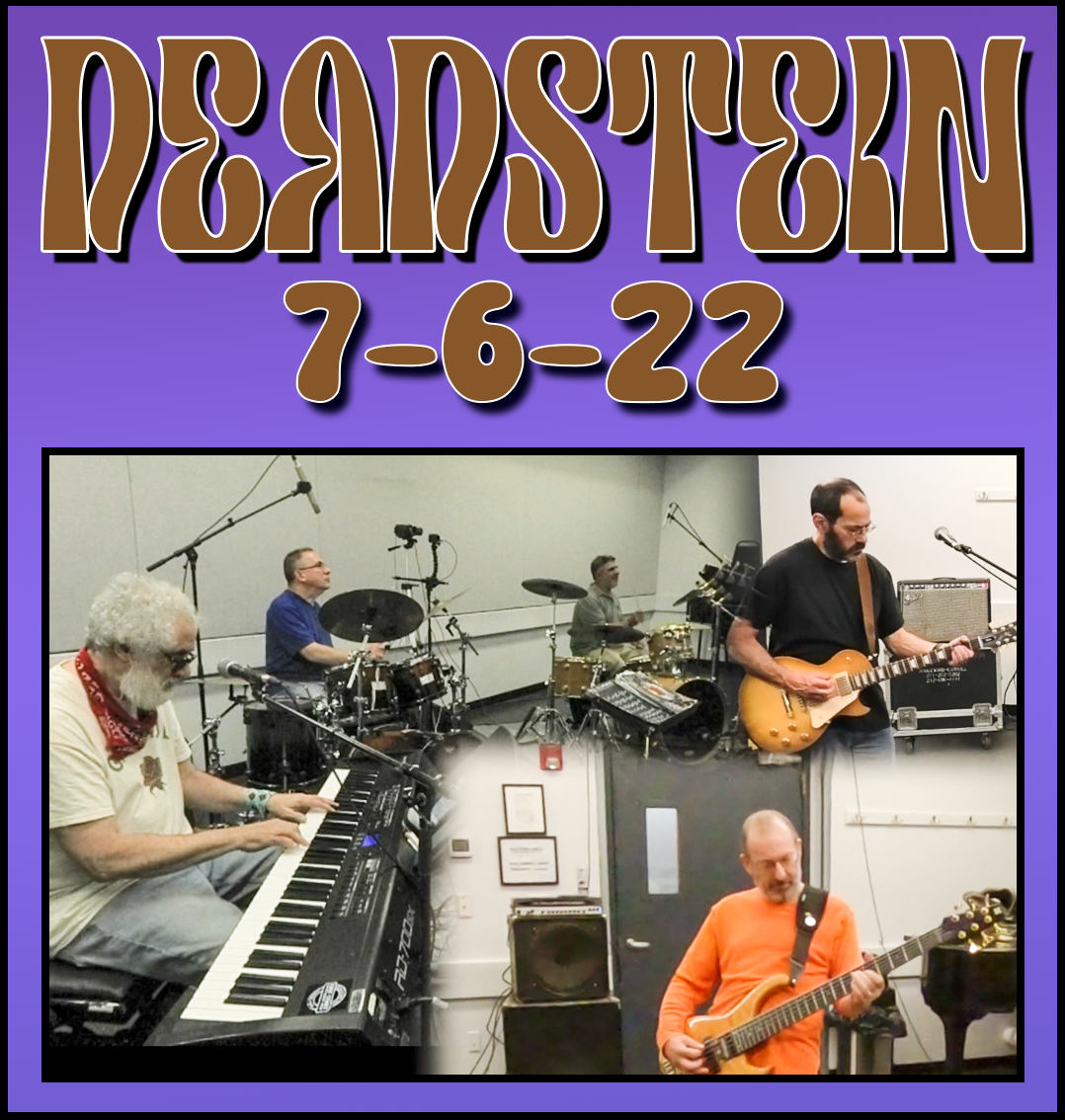 The week's jams was scheduled to be the big rehearsal jam prior to our July 14, 2022 City Winery show celebrating the release of Rennie's new album which we backed him up on. Due to circumstances beyond our control, the rehearsal was canceled and it ended up being another relatively cozy Core-5 jam. Not that this is an issue and it ended up being a pretty fun and hot jam.
On drums we had the duo, Lee and Drew, that are scheduled to play the July 14 so at least we had some desire to rehearse some of the songs we would be playing. With that in mind we ended up playing Till the Morning Comes twice, with the second one with a very hot ending jam. Likewise, our version of the Walk in the Sunshine also ended up having an epic ending jam. Additionally, we also played the Deal, Tennessee Jed and the Black Peter which are all scheduled for the gig.
Playing my gold-top Les Paul and Dream 65 amp-sim, I was feeling more comfortable than ever with the combo with some of my leads coming out sound good and strong from a high energy present in the Dream 65. I had some of my best leads this night. That's It For the Other One was one such example. It sounded really hot as we played one of our better Cryptical Envelopments. We also ended up playing a few jazz tunes getting me set for my August Guitar camp. Some were better than others but I do appreciate everyone indulgence in playing those songs with and for me.
We ended up playing two unique combinations for the night. The Scarlet Bucket had a surprisingly good transition and was pretty satisfying. The Eyes into a Cassidy I felt had a bit more tension segueing than should have been there. I thought the Halfstep, Operator and Tons of Steel were very good while the Cumberland was lacking. Rich cut off the end of my hot Peter lead by forgetting about the 3rd verse. Musically, it was an interesting night and a worthwhile experience. Keep the mother rolling.
Freak Out!