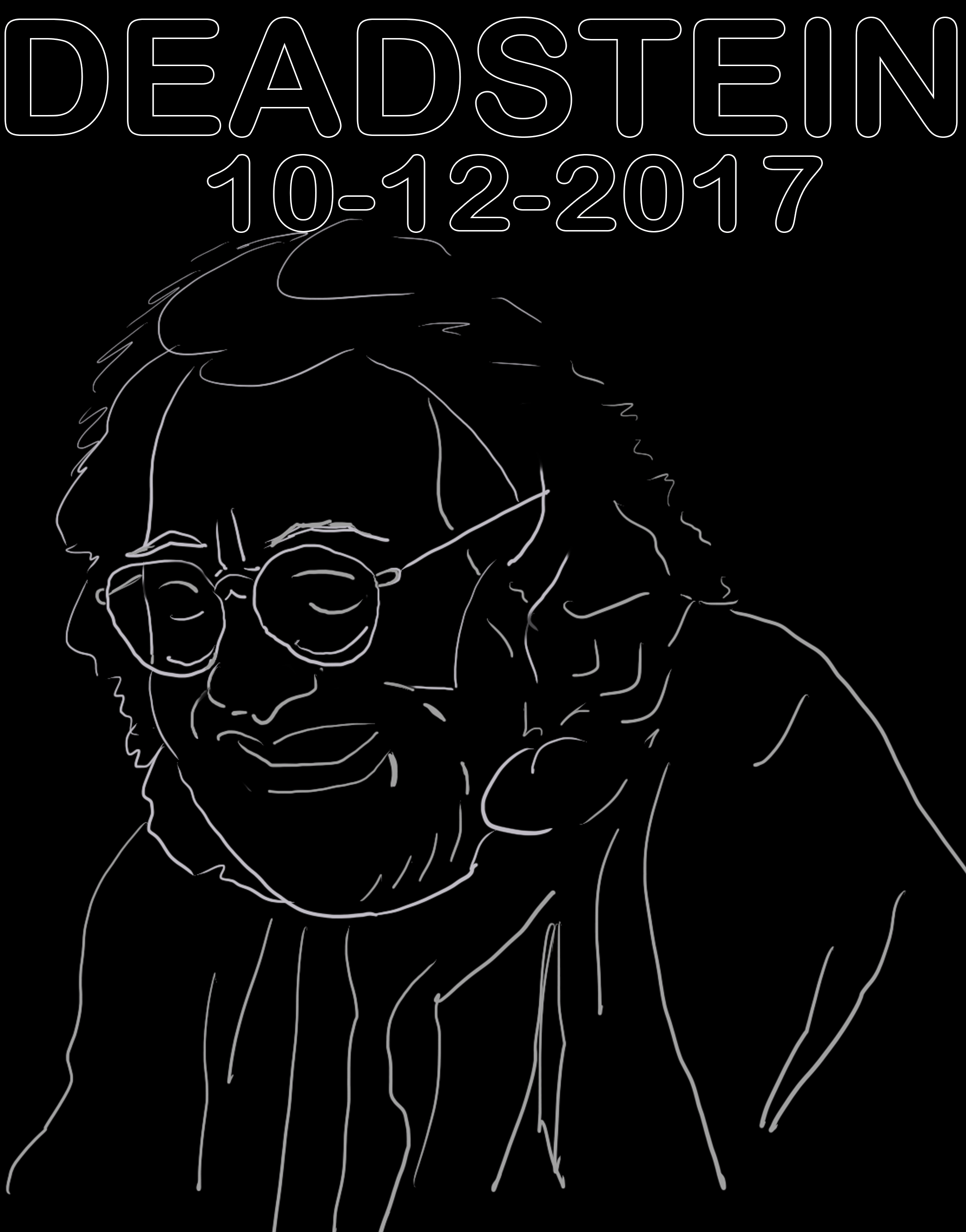 This week jam was Deadstein's 27th anniversary. As has happened in the past, the anniversary show sometimes illustrates the fragility and strength of Deadstein's existence all in one. Lee was scheduled to be out this week and Scott was planning to drum but an early call in the morning and the bad cold left Kevin and I are scrambling to get the jam going. Miraculously we pulled it together by saying "fuck it" it will just be the two of us. Carroll's was nice enough to discount the room a bit to make it affordable, well really doable, and we did it.
The concept of what to do when it's just the two of us was a bit intimidating. Do we use the drum machine? Do we do nothing except shoot the breeze? I decided to give it a go with the Weir-Wasserman kind of concept. Music Never Stopped was to be our symbolic opener and from the first few moments it actually felt just like jamming. Drummers no Drummers, keyboards no keyboards, lead guitar no lead guitar, Kevin and Larry. When it comes down to it, it's all Deadstein in the end and that is a rewarding type of feeling.
We played a 10-song first set going Bob Jerry, Bob Jerry for the most part and even though it was just Kevin and I it was as good and as bad as usual. Just goes to show you have to go to every show. Rich joined us for the second set filling out the spectrum a bit and in the end it was quite valuable and worthwhile night of Deadstein.
Freak Out and Freak Forward!