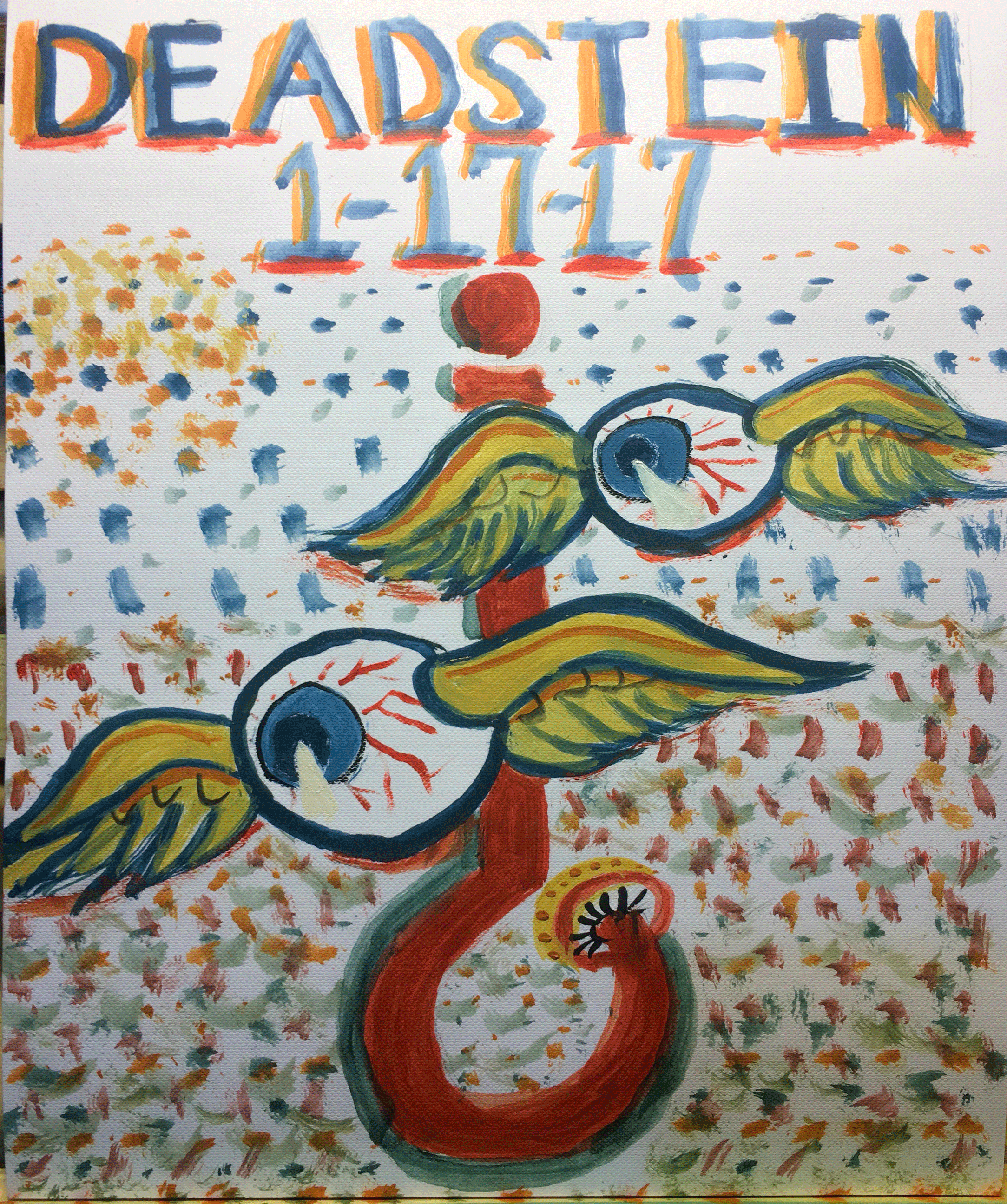 As the winter vacations are upon us in 2017 we find assembling the entire band difficult as various people are jet-setting around the globe. This week's jet setter was Alan which meant trading off the life of the rich and famous for a Deadstein jam. As a result this week's roster only had Trister and I on guitar and Kendall on vocals.
Scott had thrown out a few song suggestions during the week and Kendall took them to heart and tackled all. As such, we played some fairly good versions of Tough Mama, Mission in the Rain and Warren Hayne's Beautifully Broken which were all first attempts for us with Kendall. Her Dada also asked us to try to match the magic of the Going to California we achieved during our first jam. While we played the whole songs, I assume it will not live up the preciousness of our first attempt.
The Casey Jones was a nice opener to get us going followed by a nice Cassidy. By this time we were all warmed up ready for Kendall to attempt some of these new songs. The slow, methodical Mission In the Rain sounded special while we played it and hopefully lives up to the experience. We also played a couple of older songs we don't do well but which Kendall has been asking us to play ever since we started playing with her. This included the Easy Wind, which was pretty good, and a marginal Cosmic Charlie. As marginal as it was it was great to have Kendall singing it which carried us through a couple of moments where the band collapsed behind her, but her momentum carried the song forward to its ultimate conclusion. Our attempt at a Sing Me Back home was not so fortunate and a crash a burn not worthy of uploading the mess. We ended the first set with another powerful Morning Dew. We tried the Rolling Stones Miss You which was ok but we were able to transition nicely in a Dancin' in the Street s to end on a positive mot with this combo. We ended the night with a combo of some of our strongest songs with Kendall including the I Need a Miracle Into a Bertha which was a nice powerful way to end the jam and have a wide awake ride home into the light rain.
When I got home I was able to quickly throw together a mixdown of the entire jam in bulk and followed it up by a quick mastering session on the morning following the jam and got the music for the week done. This was I can focus on selecting a good beefy songlist for next week, giving everyone adequate time to work on next week's setlist. Due to vacation schedules, it appears as if it will be a Monday jam, meaning Alan will once again miss our jam as he concludes his life style of the rich and famous.
Freak Out!