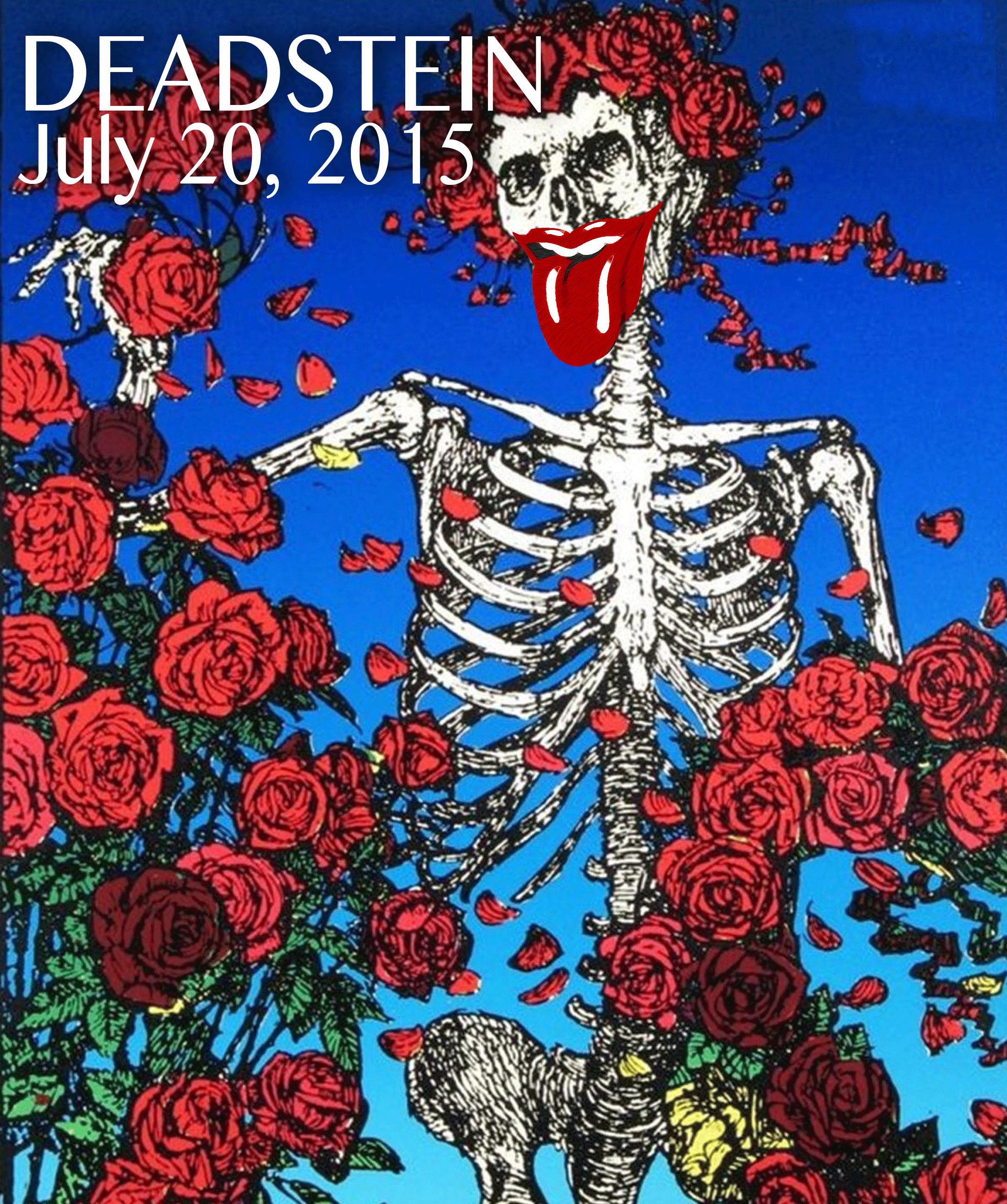 This is the second week with Scott on vacation so Lee once again is fulfilling all the drum duties. This wasn't a problem as we played pretty well this week for the most part.
Our sound check was a Big Railroad Blues which got us going then we dove head first into a Hell In a Bucket. This is a very challenging song for us but we keep on trying and we keep on improving a bit week after week. Same with the Lazy Lightning. That is what is so sad.
Can't let that get you down as you have to keep on trying and coming back. Speaking of which we should have Scott next week though we will be missing Rich, but Deadstein will keep rocking on. Not speaking of which, we tried to play a couple of simple Rolling Stones songs to end both the first and second sets which had moments and proved to be fun, from my perspective. This the tongue and lips on the Skull and Roses. By the way, check out the 3-D roses on that poster, pretty cool. "Freak Out"