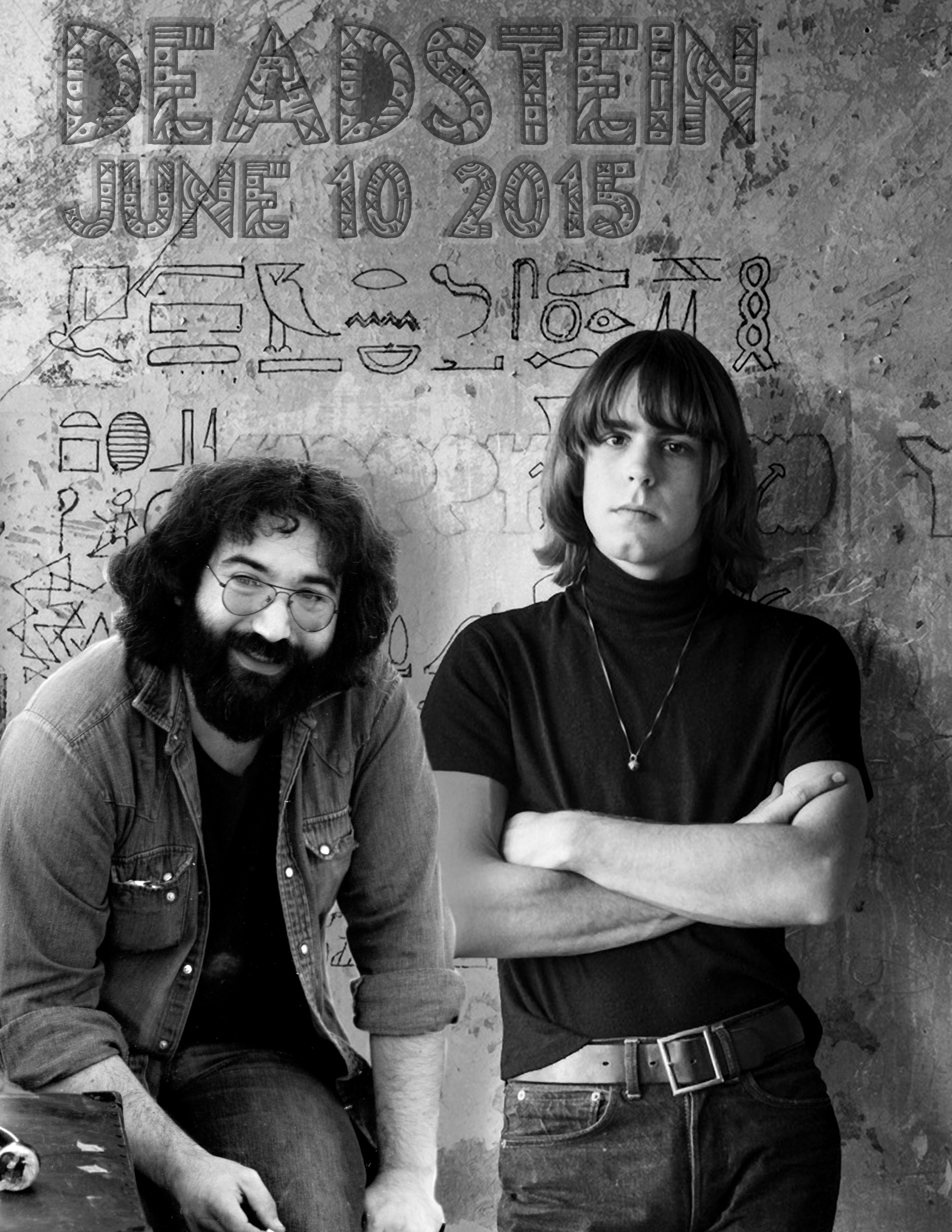 A good solid set list of music was played with lots of beefy numbers including many Bob Weir biggies. Starting with the rauchous Alabama Getaway opener, it showed we were in a nice rocking' mood. We ended up playing many rock/blues songs in A and E throughout the night which added to the rock feeling.

After playing the song, Scott thought the Greatest Story was terrible in contrast to everyone else, we debated a little at the time but a listen to it reveals it is one of our betters ones. This is a sad statement of course in and of itself, but in this song and for much of the night, I was feeling pretty good and solid on my guitar and decided to try new and different things. Some stuff a bit out of my element or my norm on many songs. It started with the Greatest Story and continued throughout the rest of the night as I tried to stay away from my typical and I tried to pursue a more Garcia-esque path. It felt good for most of the night and I think the music benefited from it as the rest of the band was able to find its place.

It was a really good night of music, the songs were easy and on the A-List and the only real flub for the night was the climb prior to the first Morning Dew lead. In addition, parts of Lazy Lightning still need reenforcement on Kevin's part and I will continue to pound that into his skull.

From a recording and mixing perspective, for the first week I had access to my new Universal Audio UAD2 Satellite Thunderbolt Octo, adding 8 cores of DSP to my previously used 4 cores available in my Apollo interface that I bring to the jam. With 12 cores at my fingertips while mixing I can load virtually all the plugins I want during mixdown while being afforded the luxury of using the best plugins available to me without the need for pre-rendering tracks and/or making sacrifices due to DSP limitations. As such, this week's mix used many new techniques and plugins compared to previous weeks. It makes a nice difference in workflow for me and not having to render saves several waste hours of computer time and I can now adjust those plugins that I would have rendered during mix down.

Besides what I did did for individual instruments, I threw the entire mixdown through an Ocean Way Studios room modeler plugin to give the effect of the band playing in that classic studio and being recorded with with a mix of that studios best microphones. It makes the mixes a lot more audiencey and less soundboardy so I figured I would give it a go for once. I also used this on the drum buss to have the drums recorded in this big studio room. It obliveates the close mixing of the drums, but makes it much more natural.

I also used on the drums my new version of Neve 88RS channel strip plugin. In the past I relied and enjoyed on their previous/legacy version of this plugin, but now with 12 cores I can use the new improved version. It's very clean but has all I need in a channel strip to get things done quickly, especially on drums using it's gate, compressor and EQ to get the sounds out of each drum microphone I record.

I also changed the vocal reverb from the EMT 140 plate reverb, which I have been using for years and loving by the way, to the Lexicon 224. I still have to get used to the effect.

I have also been trying to get some distortion on Kevin's DI bass so I have been adding the Culture Vulture plugin to his bass. This is a DSP resource hog and I used to render it now I can mix with it.

I have also switched from my goto limiter on the final mastering of the mixdown from what I have been using for the past 10 years to my new Manley Mu. In addition, prep the song to hit the limiter by first applying the Fairchild 670 compressor like this guy does in the video below.

I have also been adding subtle touches of this flanger on Alan's Guitar for the past four or five weeks.

There are a whole bunch of other changes, so the mix should be quite different from the past several weeks, years, but in the end, it's still the same. When we play well, it should sound good and as such, this week sounds good. "Freak Out!"