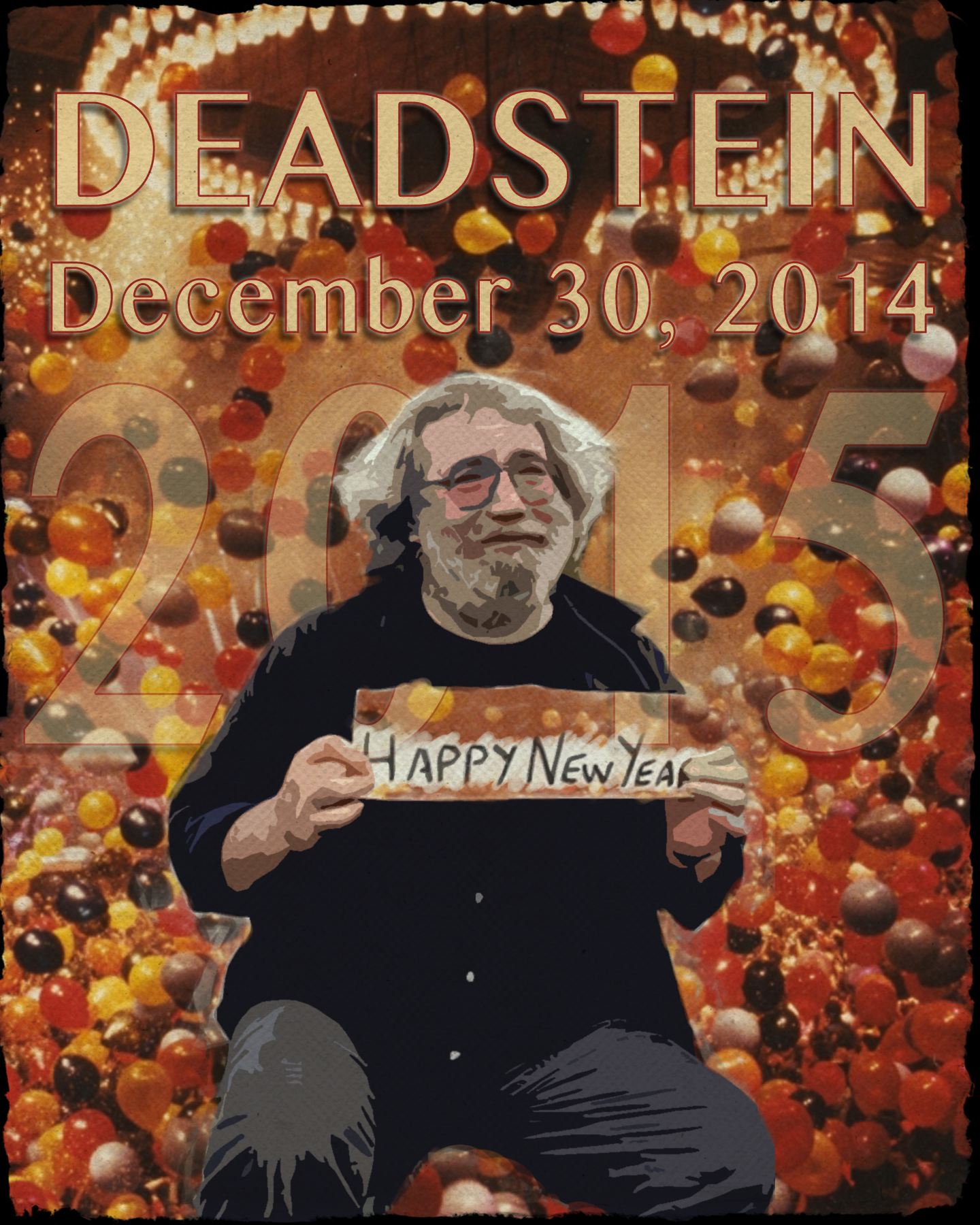 The last jam of the year was number 53 and that is quite a productive year for a bunch of non-productive freaks. Scott was in the middle of his end-of the year concert whirlwind tour so he was absent, leaving Lee to all of the drumming duties.
We opened the night with a Cold Rain and Snow which was better than our usual version of the song. It had the right mojo to it. The Fever may have lacked some mojo but was a nice positioned blues songs as the second song for the night. The Tom Thumb Blues followed next and it also felt pretty good, all seeming to be in balance. We next played a West LA Fadeaway but I forgot to hit the record button and that version was lost to the abyss. We later played another version of West LA Fadeaway to a drum loop I had prepared at home earlier in the week. Though not totally in-sync with the drum loop, it did keep on track for the most part. It was good to see that I could implement the mixing of the drum track in the room as something to play with. There is hope for this type of thing and I look forward to expanding the list of songs for which I prepare a drum track to jam along with. I thought it was a big help to us.
We played a That's Alright Mama as an alternative to Rich's request Mystery Train and that had a pretty good feeling groove to it. The mid-first set Promised land also had a nice approach to it as did the Ramble on Rose. When it came to the Music never Stopped, we were doing well until we hit the jam. We fell of the side of a cliff once the jam hit but I was able to hide this major faux pas as if it never happened. This made the Music never Stopped Recording more than passable.
After the West LA Fadeaway we got into our only jamming song of the night, Birdsong. It was a 12-minute exploration that lead us to many places, both good and bad. We then tackled a couple of Jerry Garcia band songs, the Harder They Come which was pretty solid followed by a better than usual Road Runner. The ability of this song to sustain itself surprised me in a positive way.
To close the evening and the year we fist embarked on a Jack Straw, one of our stronger numbers. As the midnight Hour was approaching, I suggested we finish the year with a Morning Dew. Kevin was bummed about this decision ad wanted something a bit more conservative that he could get comfortable on, but I stood firm and we made the end of the year substantial. It was a good choice, because this Morning Dew, especially considering it was late in the night, was better that our typical crappy morning Dew. I only had to reel in the non-patient band once during the entire song, which is pretty good for us.
While Fifty-three jams in a year is a lot of music, 13 songs in a night without any long jamming songs is not. Nevertheless, its better to focus on the positive and run with that rather than being bogged down by the negative. As we begin our 25th year of playing, Deadstein has many great moments, as well as terrible moments ahead of it, and I wouldn't want to miss any of it for the world. With that I say, "Freak Out!"